By LU Yibei
When ANGSI built a bakery wonderland in Shenzhen, people came from far and near, just to gawp at the magical cakes within.
The immersive bread experience in the 6,000-square-meter store, however, has turned stale. The light and fluffy dream world has turned out to be an overcooked nightmare the company could ill afford.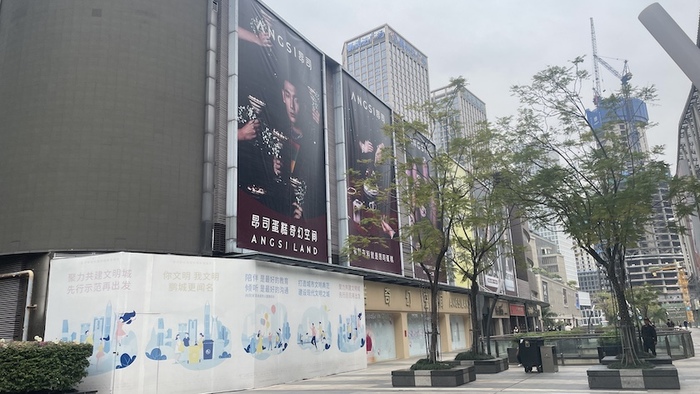 The extravagant exterior of ANGSI Cake Dream Space is still plastered with simpering celebrity ads. But since June last year, Dream Space has been "closed for renovations." The ovens are cold. Fresh brewing coffee no longer casts its enchanting aroma across crowds of adoring cake fans.
The Enchanted Bakeshop
Back in 2019, there was a cute little bakeshop in the corner of a Shenzhen mall. By 2020, that little store, ANGSI, was happily splashing over 100 million yuan (US$14.5 million) on its Cake Dream Space, including 13 million yuan spent on a single cake.
From the get-go, ANGSI was never really about the cakes. It was about the pictures of the cakes. And the likes of the pictures on social media. Cake is best when it is shared (on social media).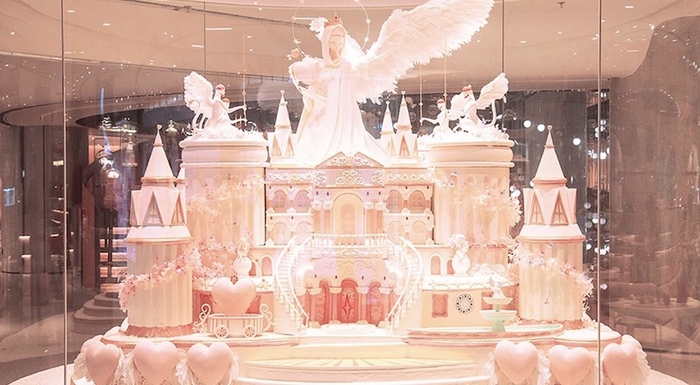 At its peak, ANGSI operated around 30 bakeshops. They delivered all over Shenzhen and had a popular presence on every conceivable Chinese social media. But the Dream Space faded, and the ANGSI fairy tale stumbled to a predictably dull anticlimax.
As darkness fell, the wonderland implemented a "central kitchen + physical stores + delivery sites" model. The new concept had little photographic appeal and was set to find what profits it could from the value of the cakes as a culinary item, rather than a photogenic prop. It shifted focus to stores large enough to serve whole neighborhoods and attempted to expand into Shanghai and Beijing. It was a big hit with online fans. But a big miss to dwindling customers.
The company blames Covid, but sometimes a problem comes down to simple math.
'Just a cup of coffee, thanks'
The mega bakery sold cakes, pastries, coffee, tea and flowers. Although cakes cost upwards of 100 yuan, sometimes as much as 2,000 yuan, customers spent an average of only 63 yuan hanging out in the Dream Space.
The company needed millions to recover the cost of Dream Space and its 2.4-million-yuan monthly rent. Marketing cost a pretty penny. Celebrities were paid small fortunes to influence the masses with demonstrations of their deep love of cake culture.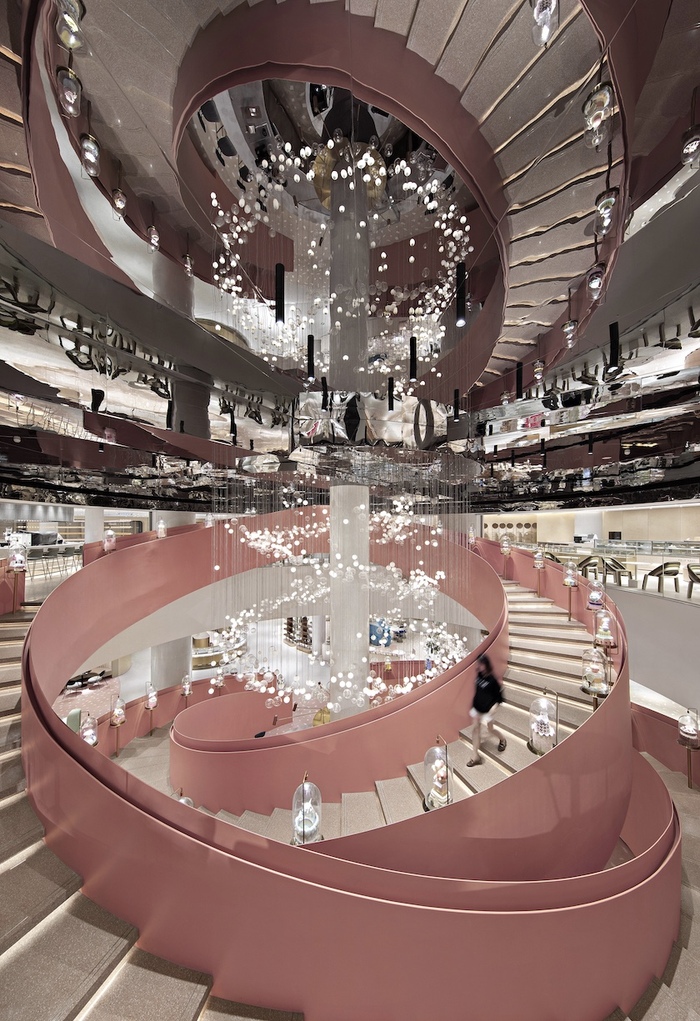 Dream Space may be the thing that blew the dream to smithereens. After just one year, the company struggled to pay its employees while its cakes were constantly trending. According to a supplier who filed lawsuits against ANGSI, the company started missing payments as early as August 2021.
Now the entire company has gone under. ANGSI bakeries closed for Spring Festival and will remain closed. Its WeChat account's latest post was on December 22. The online store is boarded up and the phones ring out in empty customer service offices. The only signs of life are complaints in the comment sections of abandoned social media accounts. ANGSI is involved in 35 lawsuits, 17 of which were filed this year.
Failed Fantasy
The ANGSI mega-flagship mega-flop is not the only kitchen disaster in town. Just 100 meters away, Beeplus Lifestyle Mega Bakery Workshop - once the biggest bakery shop in town - went out of business in December 2020, almost one year into Covid and two months after ANGSI opened right next door.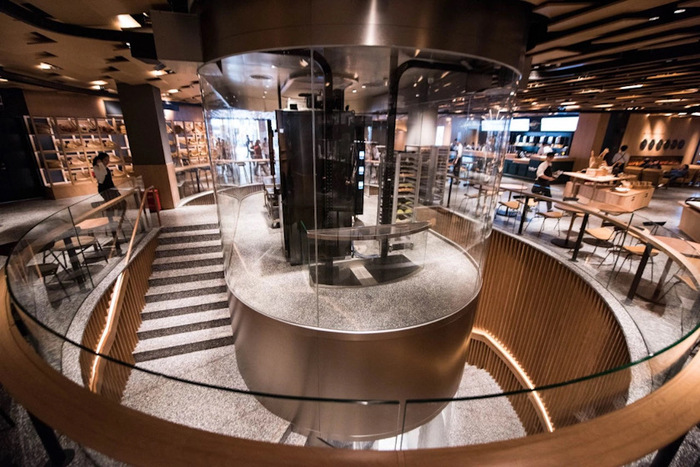 While every food and beverage chain wants to be the next Starbucks, building a Starbucks Reserve Roastery first seems like the wrong way to go. While it may help companies quickly establish high-end brand positioning, jump start social media campaigns, and attract foot traffic, it is more costly to maintain than to build.
Bubble tea chain Naixue gave it a go and opened Nayuki Fantasy in November 2019, in the same area as Beeplus and ANGSI, apparently a Bermuda Triangle for this kind of venture.
At the time of opening, Naixue already had 250 stores and planned to open 400 more. In a highly competitive bubble tea market, brands were fighting for every piece of the pie.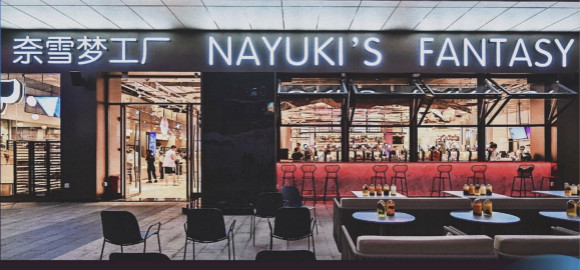 Though ten times the size of its regular stores, Naixue Fantasy occupied a modest 1,000 square meters. It was almost a chapel beside the monstrous mega-bakery cathedrals. In the first three days, sales exceeded 1 million yuan. Customers queued for five hours to get in.
However, even with the segment growing by 25 percent each year, success was short-lived. Naixue Fantasy closed in May 2022 and was repurposed as Naixue Lifestyle, a co-op space with 15 other brands.
Rising quickly
Despite the failure of ANGSI and the mega-bakeries, the outlook for bakery chain startups remains optimistic and new stores continue to open.
Independent boutique bakeries like Pain Chaud and Fascino are entering Shanghai's premium malls and outreaching into surrounding communities. AKAK is taking a similar approach in Guangzhou.
The bakery segment is expected to recover quickly and grow by about 8.5 percent for the next three or four years. Average spending on baked goods is increasing, reaching 174 yuan per person in 2021.