By LIU Sunan, YANG Shuhongji
A week after most Covid-19 controls were lifted in Shanghai, infections are climbing.
On December 7, 2022, China published a notice on further optimizing and implementing Covid prevention and control measures, known as the "New Ten Measures."
A week later, Shanghai said the inspection of "venue code" and "digital sentry," except in certain locations, would be lifted.
Class 3A hospitals marked the apex of critical sickness
On January 6, 2023, a Tenth People's Hospital security guard observed that three ambulances had arrived within 10 minutes.
But LI Yingchuan, a member of the Shanghai Covid prevention and treatment team, vice president of the 10th Hospital and chief physician of the critical care medicine department, said, "in fact, we haven't peaked yet." He expects the virus to hit its peak in a week's time.
The hospital in central Jing'an District increased its two fever clinics to nine, seeing more than 1.000 people a day. Emergency visits increased to approaching 2,000 a day. More than 1,600 patients have been treated in the hospital, but there are not enough beds.
"The beds in all departments are filled with emergency patients," Li said. Currently, the hospital's oxygen consumption has reached 15 cubic meters, which is close to its maximum.
Li believes that community health centers do most of the work with most patients while tertiary hospitals should stick to severe and critical patients. Battling Covid is about cooperation in communities.
ZHANG Wenhong, director of the department of infectious diseases and leader of the Shanghai expert group for prevention and treatment of Covid, advised families to be cautious about both how to safeguard the weak and when to take them to hospitals. More staff should be organized by community hospitals to care for Covid patients.
Community health facilities are the "first line of defense"
Since December 19, 2,594 fever rooms have been opened in community health facilities in Shanghai.
By January 2, community health service institutions in Shanghai had added 1,700 oxygen stations and 670 beds. Community health centers are facing increasing numbers of rehydration patients and shortages of medicines. Demand for beds is also growing sharply.
According to Shanghai Health Commission, community health facilities in the city provide stratified and classified services for Covid patients, including health monitoring, symptomatic treatment, nutritional support, antiviral medication, hospitalization, home beds and timely referral services.
Among the 335 community health service centers in the city, 327 have set up oxygen therapy areas, 315 provide outpatient infusion services, and 201 can provide inpatient services, mainly accepting patients who are transferred back to the community after Covid treatment in hospitals.
Jiuting Town Community Health Service Center had just two clinics and one doctor before the Covid outbreak, but it now has four clinics and three doctors.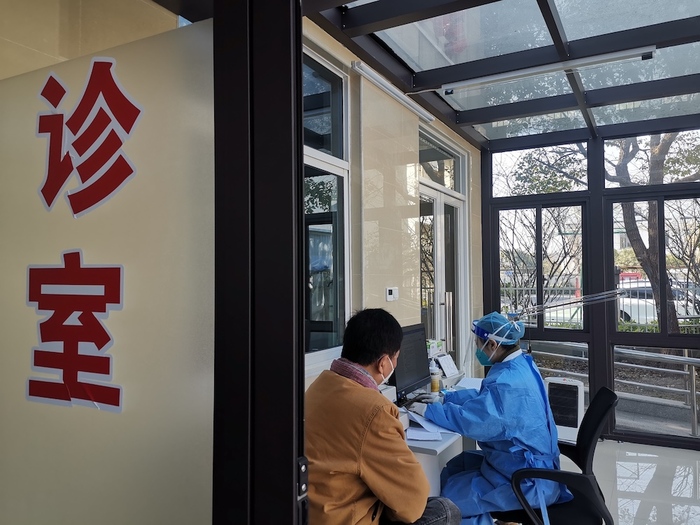 ZHENG Lili, a doctor from the center, said on a peak day, she received 273 Covid patients. Many medical professionals contracted the disease around the same time, and some doctors returned to work after only three or four days at home to administer intravenous drips in between jobs.
Monitoring key groups
Since early December, people aged 65 and older with underlying conditions and their Covid vaccination status have been registered and divided into three categories of risk: key groups (high risk), sub-key groups (medium risk), and general groups (low risk), which are denoted with red, yellow, and green, respectively.
Jiuting town has 270,000 permanent residents, 43 family doctor teams are keeping track of the health of 24,000 old people. More than 3,200 of them are in red.
The family doctor teams are in charge of community follow-up visits for Covid patients in addition to key population monitoring. Every day, they inform the community health center about the infected people. The center sorts out and allocates the appropriate family doctor team. The medical team then gives a call to check on the patients.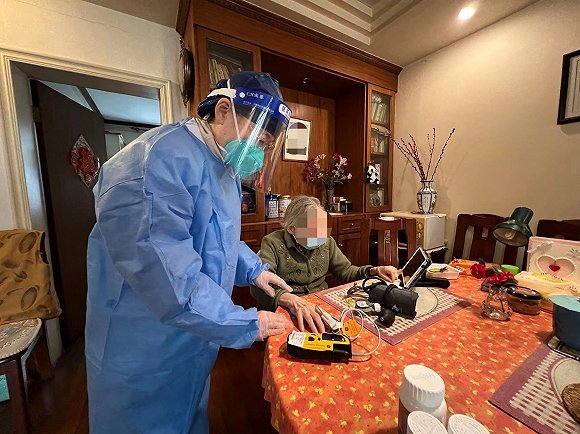 Creating a Medical Hierarchical Grid
Starting from January 8, Covid was treated as a Category B infectious disease, the same as bird flu and HIV, marking a significant change in its approach to responding to the pandemic. In the past three years, Covid was classified as Category B disease but treated as Category A disease in the same category as cholera and plague.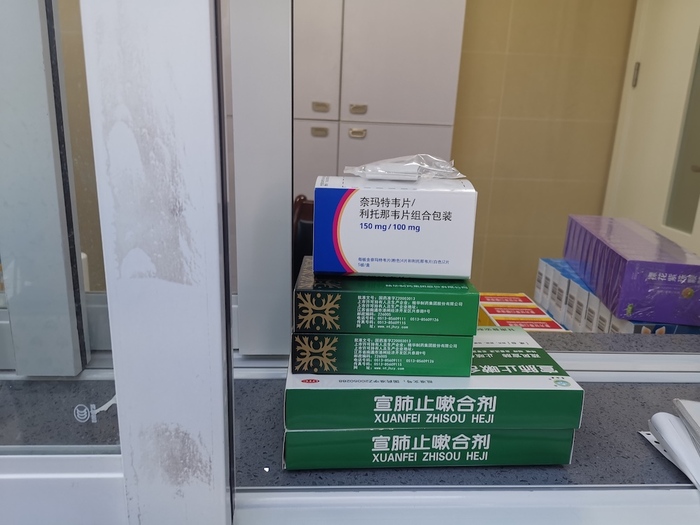 For Covid patients, Shanghai currently has 55 hierarchical diagnosis and treatment service grids.
Each service grid consists primarily of one comprehensive service at the city level, one comprehensive service at the district level, and a number of community health care centers.
Three-level paired connection systems have been set up in Shanghai at 249 community health facilities, 53 district-level hospitals, and 17 city-level hospitals, respectively, to treat Covid patients.
The health authority has also recruited 132 experts to form 16 groups for Covid patients to clarify diagnosis, risk and provide general treatment, monitoring and guidance.
WU Heyong lived in Jiuting. His grandmother, who was in her 80s, got Covid in early January. The family tried to take her to a big hospital, but there was a long queue. Wu called the family doctor and the old lady was soon taken to the community health center
"After my grandma underwent a CT scan, it was discovered that she had a bacterial and viral cross infection. We are appreciative that we could receive care somewhere near our home," Wu said.
Zheng Lili of Jiuting's community health center, sees this as a "stage triumph" and expects things will get back to normal as quickly as possible.