By FANG Zhuoran
Born and raised in Shanghai, Mr. Lin jogs along part of Suzhou Creek every week. He knows the streets and alleys along the creek like the back of his hand, but it was only recently that he started running along the waterfront. The formerly infamous dirty and messy industrial neighborhood is now one of the most pleasant destinations in Shanghai.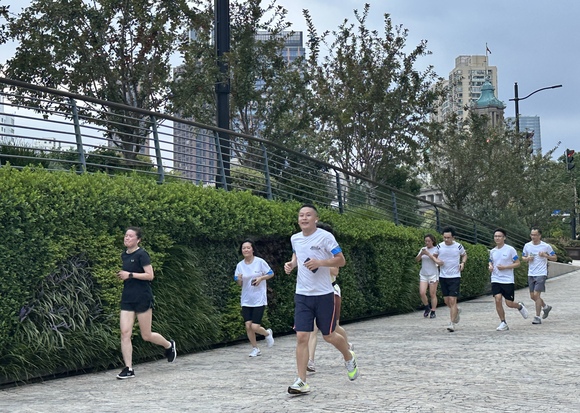 In the 50s and 60s, factories lined the banks of Suzhou Creek, sucking in coal brought in by barges and breathing out soot and smog. Then industry moved out, and small businesses moved in, turning the area into an open-air wholesale market. Exposed wires crisscrossed the sky. Many buildings fell into disrepair.
A variety of memories
The transformation started at the turn of the century. Now, the waterfront is dotted with over sixty gardens, galleries and historic sites, all connected with footpaths. A river cruise was launched last month and will soon start sailing regularly.
Lin starts his run at the General Post Office Building. A hundred years ago, mail from across the country was sorted here to be sent everywhere in the world. The building was a post office until 2003 when part of it became the Shanghai Postal Museum. Today, it's a most-tagged attraction on social media. Visitors love taking photos of its Corinthian columns, Baroque clock tower and beautiful atrium. Vintage stamps and old machinery on display take them back to a hundred years ago when Shanghai was already the heart of the far east.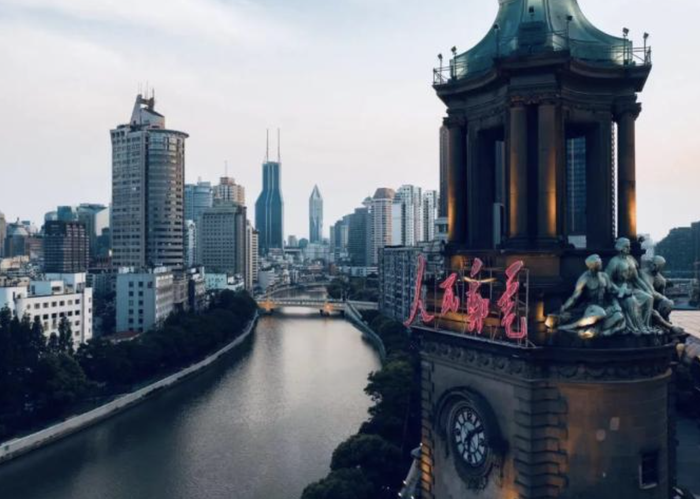 Upstream, in 1937 Sihang Warehouse saw the bloodiest battle of China's War of Resistance Against Japanese Aggression. The building was turned into a mall and office building until it was thoroughly restored in 2014 and now serves as a war memorial. When a movie based on the battle became a hit two years ago, tourists came to the site to examine the carefully preserved bullet holes and cannonball marks. Some bought flowers.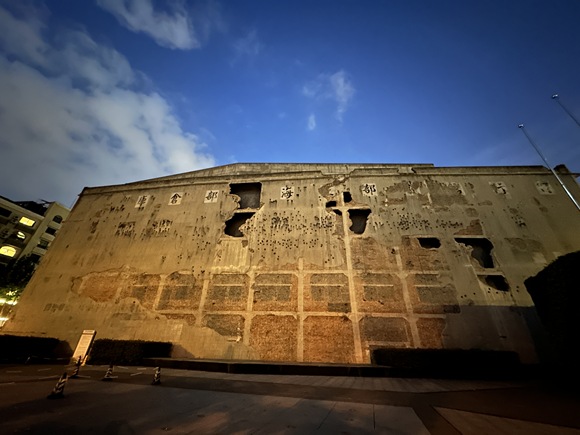 Among the newest additions to the waterfront is 1000 Tree Project, made famous by architect Thomas Heathewick's TED talk long before the site opened last December. The building, covered in 1,000 trees and 250,000 plants, epitomizes the philosophy of making buildings "radically human" and making cities into social spaces.
Coffee central
In February, internet-famous cafe Blue Bottle opened its first China location in an old mansion along Suzhou Creek, generating new excitement in Shanghai's venture-capital-fueled coffee culture. But for the city's long-time coffee drinkers, the real mecca is Alt Coffee, a tiny shop loved for its Japanese-style pour-over and friendly barista known among old customers as Sister Chen. She is keen to evangelize the merits of pour-over. "The course grind and slow brew conspire to give us a fruitier, less cloudy cup of coffee," she said. The key is to deliver a precise stream of water that doesn't flood the grounds all as once.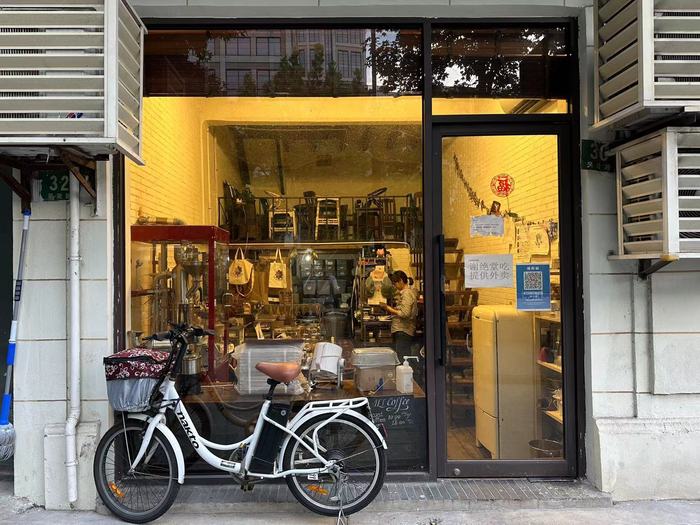 Unlike many third-wave coffee shops frequented by hipsters and office workers, Alt Coffee has a small but loyal following among old Shanghainese. "We don't advertise. Most guests here are returning customers or friends of returning customers," Chen said.
Coffee culture is deeply rooted in Shanghai, historically a meeting place of the east and the west. Alt Coffee itself epitomizes this cosmopolitanism. It was founded by a Japanese businessman and is popular among expats and tourists. The shop has been there for twenty years – Chen for more than ten – since long before coffee took off.
"When I started, Suzhou Creek reeked of industrial waste. Now there's a lot more green space. People love it here," she said it's no surprise that the neighborhood has become the center of coffee culture in Shanghai.
Slowly taking shape
The restoration of the waterfront has been slow. Even the old East China University of Political Science and Law campus didn't take its current shape until recently. Founded in the 19th century by American missionaries as St. John's University, the complex has elements of both eastern and western architecture. A footpath opened in 2019.
CHEN Hui in charge of construction said it was a lot of work to both preserve the character of the complex and integrate it into the new landscape. A wall was demolished, and an old narrow trail was re-routed and rebuilt into a 700-meter tree-lined path.
A cruise takes tourists down the river past all the sites. FANG Shizhong, director of Shanghai Administration of Culture and Tourism, said: "We will start with what we are at best at and constantly adapt to new trends in the tourism industry. This is what makes Shanghai competitive."