By Staff reporters
Huawei released a number of new products on Tuesday, including a ride-hailing app, a new EV and the Mate50 phone series, which can send messages via the BeiDou navigation satellite system, a feature described by head of consumer business YU Chengdong, as "groundbreaking."
"Groundbreaking"? Perhaps, "Earth-shattering"? Clearly not! Due to US sanctions, the Mate50 is not mounted with Kirin chips and doesn't support 5G. The Leica camera has been replaced by an in-house substitute. Costing up to 12,999 yuan (US$1,800) in official Huawei stores, the Mate50 series will be available from September 21, though dealers often find more lucrative ways of disposing of high-end phones.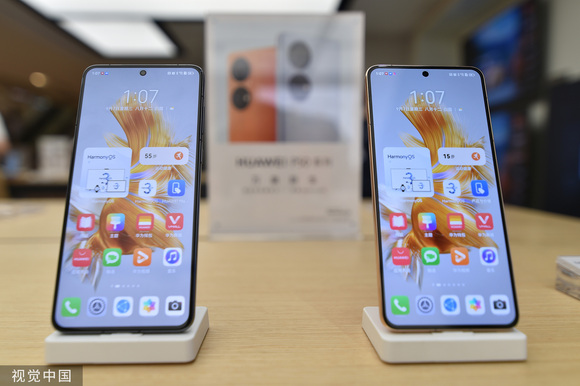 "We are far ahead," Yu said time and time again, protesting just a little too much, as he introduced Aito M5 EV - test drives available from September 24. The M5 EV - the first pure electric car has a range of 620km on RWD and 552km on AWD. Huawei's DATS system automatically adjusts according to road conditions to make the passengers more comfortable, a technology Yu claimed only Huawei and Tesla have mastered.
Aito has two models, the M5 and M7, both hybrids. In August, 10,045 units were delivered, though Seres, the parent company of Aito, saw its revenue in H1 grow 68 percent year on year to 12.4 billion yuan. Net losses widened to 1.7 billion yuan.
The M5 EV is priced from 288,600 yuan.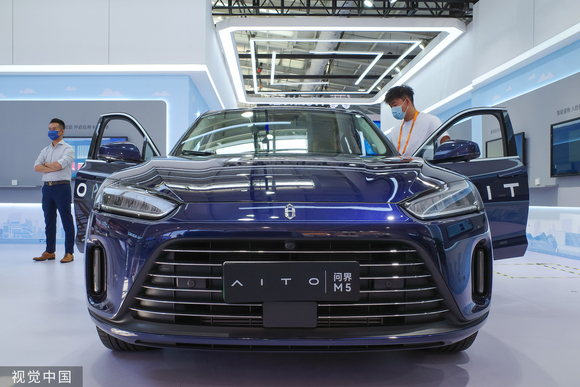 Huawei's ride-hailing app Petal was also launched on Tuesday. An integrated platform using a number of ride-hailing providers, Petal functions in Beijing, Guangzhou, Shanghai and Shenzhen for now.