By ZHAO Meng
It is midnight, and the clock on the wall ticks away. WANG Hua lies on the bed with her eyes wide open. Beside her bed is a pile of a dozen rocks bigger than eggs.
The 71-year-old lives alone in a rundown apartment on the outskirt of Jiangyou, an unremarkable settlement in Sichuan Province that used to be a thriving steel town. She has two daughters who both live far from home. Wang fears dying alone. The rocks are ammunition for emergencies, to break her window and alert her neighbors should anything happen.
A day before, Wang walked six kilometers to save a 1.5-yuan bus fare, but she tripped and fell over. Hitting something hard, she fainted. When she awoke, she was still on the side of the road. She staggered to her feet and stumbled home. "My father died this way. He fell over and looked fine at the time, but died the next day," Wang told Jiemian News. "The doctors said it was brain hemorrhage."
There are more than a quarter of a billion old people in China, nearly a fifth of the population. Aging is a serious problem in towns like Jiangyou, with less infrastructure and most of the young population having drained away to nearby cities like Chengdu. Age is like a wall in front of Wang Hua. Distanced from her children, screen time is no substitute for their presence. We talked to some of Jiangyou's senior residents to try to understand the predicament they face.
'I feel abandoned'
"When was the last time your daughter paid you a visit?" I asked. ZHANG Xiuying, 84, could not answer. She hasn't seen her daughter for years. They don't get along.
Born in Shanghai, Zhang came to Jiangyou in the 1960s to work in a foundry and has been there ever since. Her husband passed away last year. Zhang's son is over 50 now. She still works in the foundry and from time to time, she checks in on his mother after work, but he is struggling to provide for her own child, and there isn't much he can do to make Zhang's life better.
"The worst part of getting old is the feeling of estrangement from the kids," said Zhang. "I feel abandoned, after all those years of working my heart out to provide for them."
CHEN Xiaofeng, three years younger than Zhang, found work in the foundry for all of her three children. An enviable job in the 1980s, but the foundry couldn't compete as the market economy flourished in the 1990s. Two of her kids have left Jiangyou, and the one still in town makes hardly enough money to keep himself warm.
'My whole body is falling apart'
Chinese parents have always depended on their children to provide for them in their old age, but that is hardly the case nowadays. In places like Jiangyou, young people remain not because they are making a good living, but because they fear they won't make it in the cities. And those who make it in the cities can no longer be there for parents in times of need.
MO Shaojun was the deputy mayor of Jiangyou decades ago. His daughter is now a senior executive of a company in Shanghai. His son earns 2,000 yuan (US$300) a month in his hometown. Mo has never received any money from his son. On the contrary, Mo keeps giving him money.
Soon after Mo retired, his son brought him a grandson. "From 2 to 20, I paid for everything for my grandson," Mo said. "When money ran out, I call my daughter in Shanghai. Money is not a problem for her, the distance is."
HUANG Cuihua fell over at home a year ago and ended up in bed for six months. Her husband took care of her until he fell over too and broke a bone in his back.
"I never once went to the hospital when I was young," she mourned. "Now my whole body is falling apart."
Huang has a daughter who just had a second baby and Huang doesn't want to bother her. Friends suggested they find a nursing home, an idea the couple fiercely rejected.
'There is no cure'
In big cities, public transportation is often free for the elderly, but not here. Many prefer to walk to save money, just as Wang Hua had done before falling over herself.
Mo Shaojun is 82 and takes care of his wife. The woman he has loved for half a century is slipping away. Mo holds her wife's hand before sleep and the other day, her pulse stopped for a few seconds. Mo was terrified. He swallowed some pills for his own heart trouble and took his wife to hospital, where the doctor told him to get used to it. "Sometimes she gets very confused," Mo said. "There is no cure, only to get more rest."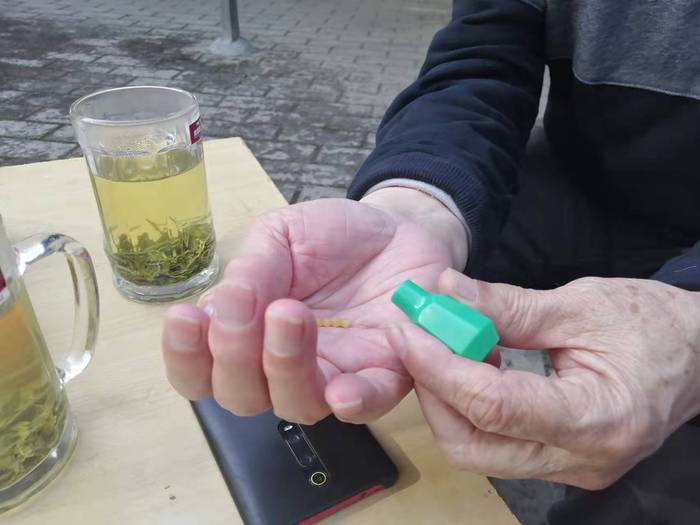 Last year, Zhang Xiuying's husband died, and at the funeral, she gave all the money he left to her children, 50,000 yuan to her son, and 50,000 to her daughter. "My daughter came to confront me," Zhang said. "She said I must have hidden more money away."
'I'm such a fool'
Old people are the major victims of health scams that often start with free sessions and small gifts like noodles or umbrellas. The medicine is always a cure for all diseases and the first boxes are also free. The sellers are so sweet that many trust them more than their old kids. They are willing to spend all their savings on things that have no use at all. The police work hard on such scams, and many agents are put behind bars, but the money never comes back.
In 2017, a nursing home came to Jiangyou, claiming anyone who paid 10,000 could secure a bed. The old people in town were not impressed. But when the nursing home said it offered an 8 percent interest to all investors, hundreds "invested," mostly without talking to their kids.
Chen Xiaofeng invested 60,000 yuan. Within a year, the nursing home went bust, and all the money was gone.
She has not told her children, who "don't understand" how it feels to get old. "They would just yell at me. I'm such a fool," Chen said.
'Basic medical services are free'
Living in affordable nursing homes is seen as a kind of failure in China. The benchmark of successful parenting is the amount of time and money adults spend on their parents.
Jiangyou's geriatric hospital opened in 2005, but old people don't like it at all, feeling it to be more like a hospice. Most of the patients have dementia or are in the final stages of life. And it's not cheap.
Chen Xiaofeng is tortured with arthritis. She lives alone in a dank second-floor flat, separated from the world by a painful mountain of stairs. Surgery would cost about 40,000 yuan and she can't afford it.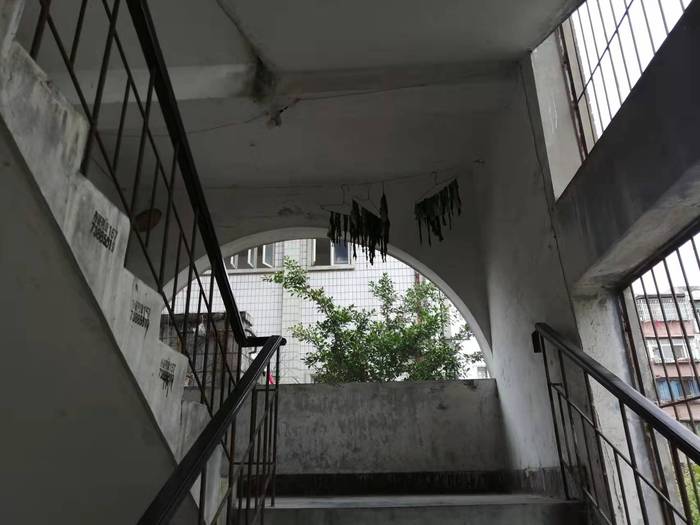 In fact, she is not even willing to spend a few hundred on a heater, something never mentioned to her son, claiming that she does not want to be a "burden," a common sentiment among the old people I talked to, and somewhat confounding to a model that expects children to support their parents.
Jiangyou Health Commission said 90 percent of old people in the town prefer to spend time at home, so the commission is bringing medical services to their doorsteps. The health commission has only three officers – one will retire later this year – responsible for over 200,000 old people in town. The services target struggling seniors, offering them meals, medications, baths, and other services for free. But last year, only 13,000 old people were on the list to receive the service, only 6.6 percent of Jiangyou's elderly population.
"Each elderly person has the chance to sign up with a regular doctor," the commission said. "Basic medical services are free but they must pay for other needs."
But none of the old people we talked to is aware of the program. When asked, the official shrugged and said "not all old people are happy to work with us."