By GAO Jia
LI Lifang, 38, moved back from Guangdong to her hometown Jianli, a small town in central Hubei Province, three years ago. She found a job in a garment factory that relocated back from Guangdong and made about 5,000 yuan (US$745.5) a month. It is less than what she used to make, but Li is happy to be able to see her teenage daughter every day. "I wouldn't have returned if there were no jobs here," she said.
CHENG Qing, whose factory relocated from Zhejiang three years ago, said: "Millennials are at the stage of their lives when they need to care for the old and the young. Generation Z snowflakes refuse to do assembly line work. So we have no choice but to move back."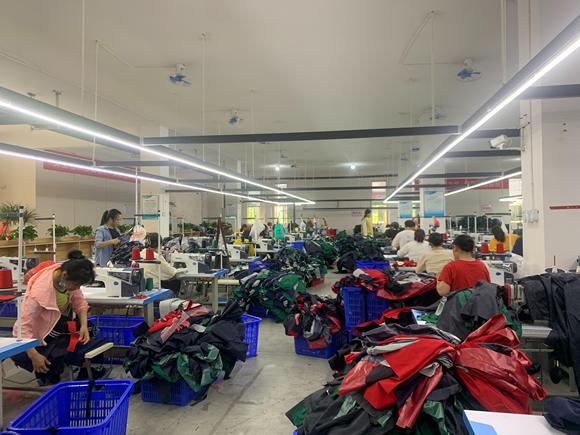 Jianli, 1,000 kilometers north of Hong Kong and 1,050 west of Shanghai, is the very definition of the hinterland. People started leaving in the 1990s for factory jobs in coastal Guangdong and Zhejiang. Around 50,000 of them are still there. But a steady stream has been trickling back.
Some, like Li Lifang, want to be closer to their families. Others are back to have a career. YANG Kui, 25, lived in Shenzhen and Wuhan before moving back in 2018 and opening a restaurant. After dabbling in western-style fine dining, he settled on cocktails and craft beer to attract younger customers.
A boom in the making
For most people, Jianli, a population of 1.1 million, is just another dot on the map. It is two hours by car from the provincial capital Wuhan (population 12.3 million), and three hours from the second largest city Huanggang (population 5.8 million).
Jinzhou, the nearest city (population 5.2 million), wasn't on the train line until 2016. To get there from Jianli, people must drive for an hour and a half on a bumpy local road. The plan for a highway was announced 10 years ago. But work on the blueprint only started last year.
Jianli gained 113,000 people in 2020, an 11 percent increase. For locals, the surest sign of a boom, or at least a boom in the making, is the opening of new malls. Hongtai Mall, which opened in 2020, is three times bigger than the small shopping center that once was "the destination" in Jianli.
It is full of internet-famous restaurants and dessert shops. Before that, Baisheng Mall made the news when it opened in 2017 for bringing in brands locals had only read about – Huawei, Xiaomi, KFC and Watsons.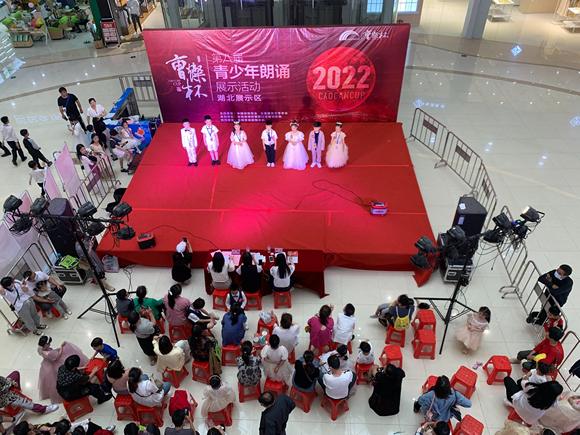 The most popular brand in Baisheng Mall, even to this day, is Luckin Coffee. SHEN Tao, a franchisee, had contacted Uniqlo and CoCo Tea but was rejected by both on the grounds that Jianli's urban core was too small. His shop was the chain's 2,228th but the first that did not open in a city – Jianli only gained its cityhood in 2020. Shen made a video of the fact, which got 110,000 likes on Douyin, the Chinese equivalent of TikTok.
Shipping clothes in luggage
Forty kilometers northwest of Jianli, ZHOU Qiang's factory of 80 staff is surrounded by rice paddies. The building, which is nothing more than a barebone concrete house, would not be considered fit-for-purpose in Guangdong, but there was no better choice nearby.
Zhou left Jianli when still a teenager and spent nearly 30 years in Humen, Guangdong, where the Jianli diaspora dominated the garment industry. The factory relocated last year because his elderly parents hated Humen.
Jianli, nevertheless, is much cheaper. Rent is only half of what it was in Humen per square foot. Electricity is one-third cheaper. The most significant saving, however, is on labor. Workers make at least 8,000 yuan a month in Humen. Here, he pays them at most 6,000 yuan a month.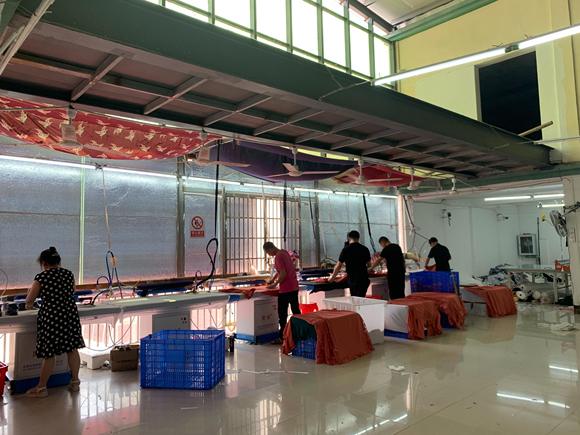 When Zhou moved back last summer, he joined a WeChat group of returning garment factory owners. There were 122 of them. In less than a year, the group has grown to 340 members.
The factory floor is strewn with packages stamped with SHEIN logos. Thousands of garment factories like this dotted across the country sustain the hundred-billion-dollar valuation company. Orders are small, deadlines are incredibly tight, but payments are never late. Zhou just deposited another 5 million yuan to renew his contract.
There is no shipping company in Jianli. Finished clothes are loaded onto a trishaw (80 yuan one way) and hauled to an industrial park 18 kilometers away. A truck costing 0.9 yuan a kilo takes over and relays them 1,000 kilometers to Guangdong. Fabric is taken back by returning trucks and trishaws. Zhou says shipping is the most significant cost increase since he moved back.
FAN Gang, who relocated in 2008 during the financial crisis, used to pack finished clothes in luggage and take them to Guangdong on passenger buses. It is much easier to find orders in Guangdong, so his brother and business partner stayed there.
"Many garment factories in Guangdong subcontract non-urgent orders to inland factories because costs are lower here," he said.
He estimates that 80 percent of Jianli factories take second-hand or even-third hand orders, which deeply affects their profits. "Even my brother takes a lot from me," he said.
He recently found a "good client" himself, who pays him the same rate as Guangdong factories. "Now, in Jianli, each factory finds its own clients. We should unite and become more powerful so that clients come to find us," he said.
Cheng Qing, whose factory now employs 50 workers, is more articulate. "Coastal provinces want high tech. Garments are being marginalized there, so we can only move inland," he said.
"If the government can help us build upstream and downstream so that we garment makers don't have to scramble to buy zippers and buttons, or arrange shipping ourselves, then clients will come on their own. That's how wages increase, people spend more, and the economy grows. There haven't been enough supportive policies. The government promised rent subsidies in 2016, which never materialized."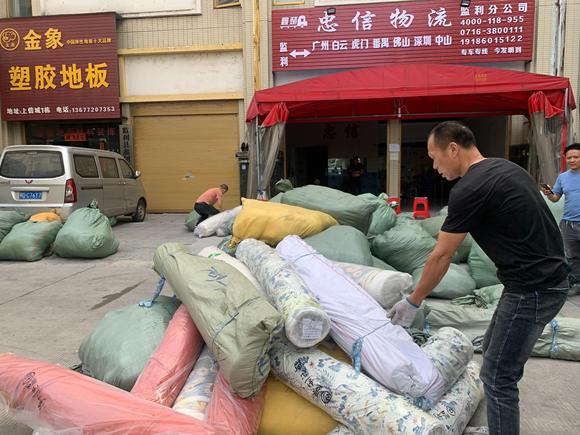 "Utility, rent, land management fees, they are all very high. But of course, I'm only a garment factory owner. The government may have their own plans."
A truck driver said factories like Cheng's are considered big in Jianli. Smaller workshops can be found everywhere.
"Big streets and small alleys, they are everywhere, but not in the industrial park," the driver said.
It is too far for workers to commute. The last stop on his delivery route that day looked like nothing more than a tailor shop. An old woman takes orders from nearby workshops and helps them remove loose threads.
"They pay her a few cents for each piece. She makes like, 40, 50 yuan a day," the driver added.
No windfall yet
Jianli's GDP was 28.8 billion yuan in 2020. That year, 36 cities and towns in Hubei made more than 30 billion. "If we don't catch up quickly, we will be even further behind," a government official said.
A government report says Jianli has "taken advantage of its newly gained cityhood," "ridden the momentum of supportive central policies," "assessed its strengths and weaknesses," and "made material progress."
The government official, privately, was dismissive. "It's been two years since we were upgraded from a town to a city. But honestly, there has been no windfall. No policy, no money, no nothing. Higher officials come once in a while and say, 'Show us some progress. We need to report to our higher-ups,'" he said.
The same report says Jianli has 149 programs planned that focus on the environment, economy, infrastructure and public service, with a total budget of 15.6 billion yuan.
"The programs were approved super quickly, sometimes in a matter of hours. But when it comes to asking for money, the higher-ups say, 'well, we'll see,'" the official said.
"There was a 700 million yuan Yangtze River pollution treatment program. So far, they have only earmarked 20 million. The only way we can move ahead is to work on the first kilometer, then the next, then the next."
When asked whether there was any program that helps the garment industry "build upstream and downstream," the official demurred: "Labor-intensive industries eventually will be obsolete. We want high-tech."
The biggest garment factory in Jianli, and the central tenants of the industrial park, are "all machines and no people."
"The government is hesitant to invest in "an offshoot of a coastal industry," the government official said. "If there's a recession, the inland factories get hurt first."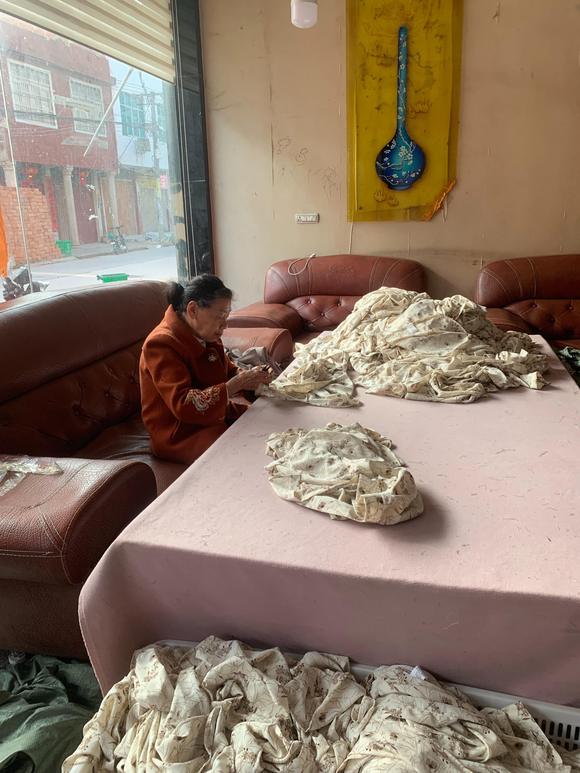 Striving for something better
Those who have moved back have no illusions about what they are getting into but still believe in their choices. Yang Kui, the cocktail bar owner, said Jianli was no Shenzhen or Wuhan, but "at least it's not as cut-throat." He is content with the money and is happy that he can take care of his sick grandmother.
His store manager returned from Wuhan after losing all his money in a restaurant investment. "Jianli is only a transition for me. Eventually, I'll go back to Wuhan," he said.
Shen Tao, the Luckin Coffee franchisee, said it's easier to build connections in a familiar environment. He grew up in Jianli and returned after a stint in the army.
"A person should always strive for something better," he said.