By LU Keyan
Gaoan is a city of truckers. In the town of 740,000 people in landlocked Jiangxi Province, 100,000 make their living from road haulage. Official records show there are more than 5,000 freight companies and 150,000 trucks registered in Gaoan. Big trucks roar constantly by and around quiet corners, bright new trucks await their first cargoes.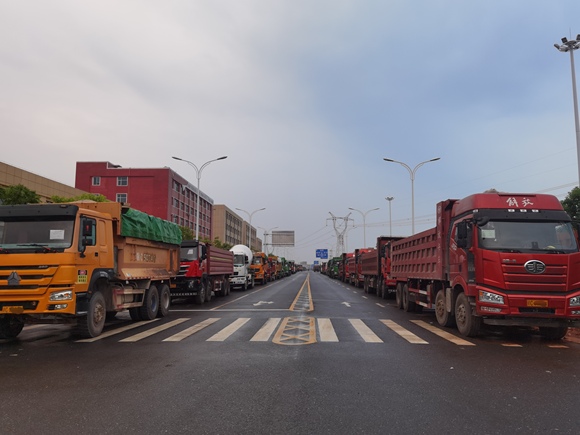 Born to drive
Before becoming a truck driver, GE Peng worked in a shoe factory making 2,000 yuan a month, almost all of which went to his father's medical bills. More than a decade ago, he began driving trucks and hasn't looked back since. He made more from a single trip of about 400 kilometers than in a month at the shoe factory. A hardworking driver could make up to US$15,000 (90,000 yuan) a month, an astronomical amount at the time for a county-level small town, but it is not easy money. Ge sleeps four hours a day in his cab. He drives all night, slapping himself to keep awake.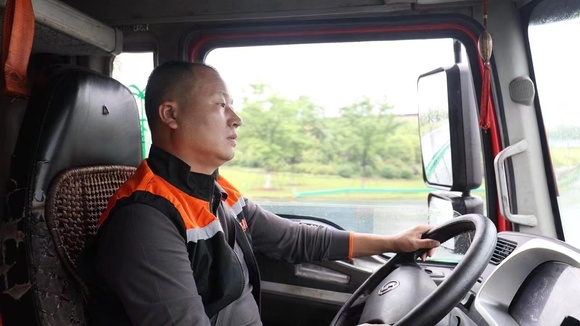 "I had a horrifying accident a couple of years ago where a cement tanker crushed my truck," Ge recalled. "Half of my cab was destroyed but I somehow managed to escape."
Driving trucks is a family business in Gaoan. Ge married into the Wu family. His wife is one of the two members of the family who are not in the business. His father-in-law Lao Wu didn't want his daughters to drive trucks but his eldest, Runxin, insisted and became a truck driver at 20. She takes on any job and is not afraid of confrontation. She has her own child now, who grew up in the cab.
The back of the cab is part of the collective memory of many in Gaoan. WANG Yong now owns a truck shop in town. When he was growing up, his father was mostly absent. Wang was curious about where his dad went, so stowed away in the truck. Instead of an exciting adventure, Wang found the journey insufferably dull. His father dozed off for a few seconds, and the truck almost lurched out of control, but he shook himself and took the wheel again as if nothing happened.
When Ge first started out, the secret of finding jobs was to get along with the brokers, who had all the information: goods, destinations and bargains.
"You found dozens of stalls with small blackboards in the parking lot and took whatever job caught your eye," Ge said. It was impossible to bypass these brokers to reach the cargo owners, and not all jobs from the brokers were promising.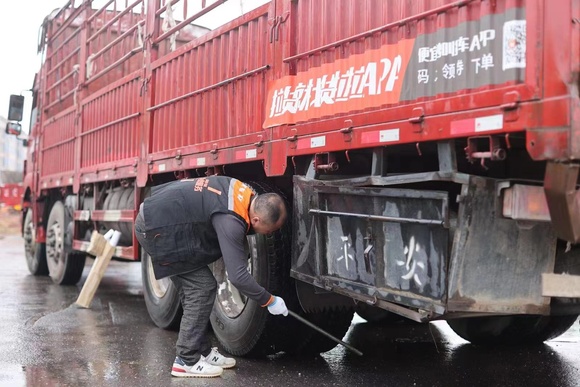 "A broker offered me a job in Guangxi, more than 1,000 kilometers away, but when I got there, I found nothing," Ge said. Sometimes the goods were not enough to fill the truck and drivers have to find more for themselves, and pay more fees. When online freight transport platforms emerged, truck drivers migrated en masse. Orders come easier, without fear of being conned and the stalls in the parking lots are gone.
Road warriors
An average trucker earns about 20,000 yuan (US$3,000) a month, more than half of it goes to the mortgage for the truck. But HE Tao managed to get more by taking jobs others wouldn't. After delivering fireworks – explosives are avoided by most drivers – for seven years, He saved 3 million yuan and started his own fleet.
"As a trucker, I felt I was lowlife, I didn't get to choose the goods I hauled," He said. "I used to drive pigs, no one would go near me because my truck stank."
Ge Peng just spent a month on the road. As the Covid outbreaks in China continues, some cities refused to let him get out of the truck – going so far as to put a seal on his door. Ge feels lucky, many truckers can't find goods, or simply get stranded at a toll or gas station. "Many of my friends haven't had a single job in a month," he said.