By XIE Yixin
Shanghai's Hua Ting Hotel & Towers in Xuhui District has closed for renovations. The Hua Ting opened its doors in 1986, one of six hotels built in China to meet the rising demand of foreign tourists during the reform and opening up.
In its prime, the most expensive rooms at Hua Ting went for US$1,000 a night, an astronomical price that only foreigners could afford. In its first decade, Hua Ting hosted around 6,000 guests per week.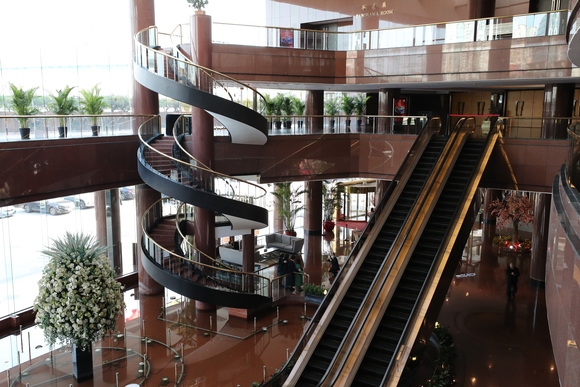 The hotel was renovated in 2018, but facilities and decor have since deteriorated. The new renovation will cover over 1,000 rooms, public areas, halls, kitchens, and the façade with digital technologies and smart services embedded.
The Hua Ting will reopen in two years.