By TANG Jun
With all due ceremony, on December 3, a verdant highspeed train left Kunming, the capital of Yunnan Province. A few hours later this first of many green trains arrived at the Lao border, and years of toil came to an end as the China-Lao Railway was officially open for business.
Five years ago, there was only one dilapidated railroad in Laos running 3.5 km from Vientiane to the Laos-Thailand border. Most Lao people haven't traveled by rail.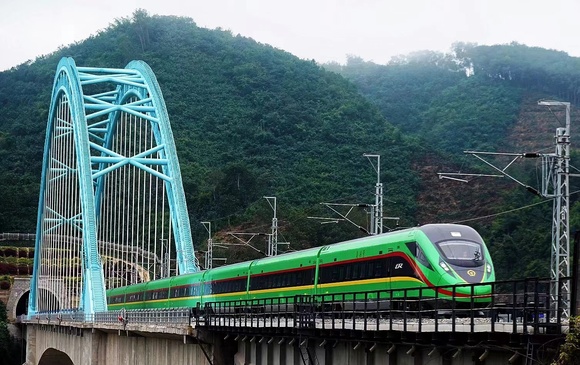 The time for the whole 1,035 km journey from Kunming to Vientiane will take less than 10 hours, including clearance at customs if pandemic conditions ever allow.
According to World Bank in 2020, the railway has cost US$5.9 billion (40 billion yuan). China came up with 70 percent and the rest came from Laos. Maintenance of the Lao section will be carried out by the China Railway Kunming Group, which has sent 500 staff to Laos to train and work with 600 Lao colleagues.
Laos is the only landlocked nation in Southeast Asia, surrounded by China, Vietnam, Thailand, Cambodia, and Myanmar. The China-Lao Railway will be Laos' principal link to the outside world.
The overwhelming majority of the trade between China and ASEAN countries goes by sea. When work began on the railway, a mere 1.6 percent of the trades between China and Laos, Thailand, Malaysia, and Singapore, went by land.
Exports from China to Laos are mainly fertilizers, steel, daily groceries, and consumer goods, while agricultural products and industrial raw materials such as rubber and iron ore go the other way. The railway has the potential to cut logistics costs by up to 50 percent between Kunming and Vientiane.
The railway corridor will compete directly with maritime routes. When Lao PDR improves its infrastructure up to 200 million tons of cargo may shift from sea to rail. Trade between China and South East Asia, in general, is on the rise. The World Bank forecasts that the trade across Laos' borders will jump to 340 million tons by 2030 from 200 million tons in 2016, while the China-Laos bilateral trade will increase from 100 million tons to 170 million tons.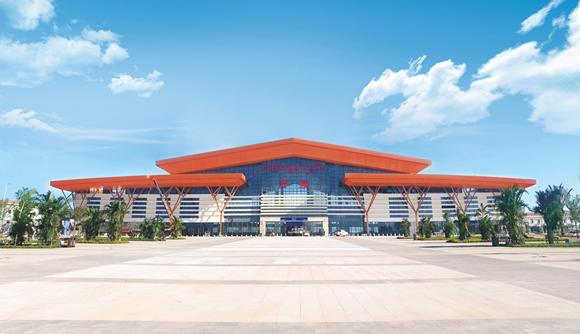 The railway is set to fundamentally transform Laos' regional economic landscape and logistics environment. The World Bank does stress the dependence on efficient logistics to attract sufficient cargo to succeed. The railway cannot reach its full potential without supporting infrastructure and policy. Economic zones and parks around rail stations in Laos are being planned. Targeted investments in agriculture and tourism could result in new export opportunities with 10 million extra visitors from neighboring countries expected annually.
Even during the construction 110 thousand jobs were created and well over 5 billion yuan's worth of materials procured from local suppliers. Laos' aggregate income could be up by as much as 21 percent in the long term, estimated the World Bank.