By WANG Qing
World leaders are gathering at COP26 in Glasgow this week to discuss climate change. The global crisis calls for technology, political will, and international cooperation. The path to ending the climate crisis is not about ideals and slogans.
Jiemian News talked to MA Jun, director of the Institute of Public & Environmental Affairs, about what to expect from COP26. Ma's 1999 book China's Water Crisis, is credited with igniting the environmental movement in China. In 2006, Time magazine named him one of the 100 most influential people in the world. He founded the institute and has since worked on green finance initiatives with large corporations.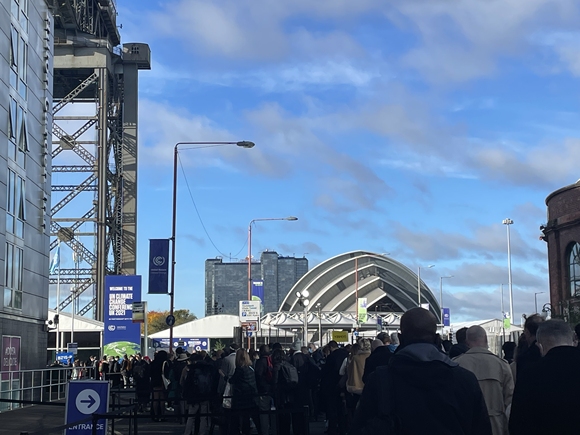 Jiemian News: As climate change gets really serious, we are seeing more and more "summits" across the globe. There was the European Climate Summit last December. And the Biden Administration organized another in April. Why is COP26 such a big deal? How is it different from all the other summits?
Ma: COP26 is bigger and more influential because the ones you mentioned are regional. But COP26 will see leaders from 200 countries, 150 or so attending in-person. The agreements reached during the meetings will be binding on everyone.
Jiemian News: The outcomes of negotiations can be unpredictable. What are the important agenda items at COP26?
Ma: This year's COP is more important than any since 2015. Under the Paris Agreement, countries need to come up with their own plans to cut emissions. These NDCs (Nationally Determined Contributions) are to be reviewed and updated every five years. The first update was actually due in 2020, which didn't happen because of the pandemic.
A lot happens before the actual summit. IPCC issued its sixth report in August, for example, which revealed that climate change was more rapid and its impact more widespread than previously thought.
China submitted its updated NDC last week. We have increased our efforts in the five years since Paris, having set goals to reach carbon peak by 2030 and achieve carbon neutrality by 2060.
A more important item is to limit the temperature rise to within the 1.5-degree threshold. What was promised under the Paris Agreement is far from enough. The next ten years are crucial, so a core task of this year's summit is to actually cut emissions on a global scale. In terms of more specifics, a shift of energy structure must be done, and we should stop using coal.
There are some unsettled issues under the Paris Agreements that need to be renegotiated - using the market to incentivize emission cuts; how rich countries help poor ones. In 2009, at the Copenhagen summit, rich countries pledged US$100 billion per year by 2020. That hasn't happened.
There were few face-to-face meetings between world leaders before this summit. In 2015, China and the US issued a joint statement on climate change before signing the Paris Agreement, which signaled a lot of goodwill on each side and made the subsequent negotiations much easier. Many things will be brought up for the first time in Glasgow, which may cause disagreements and delays.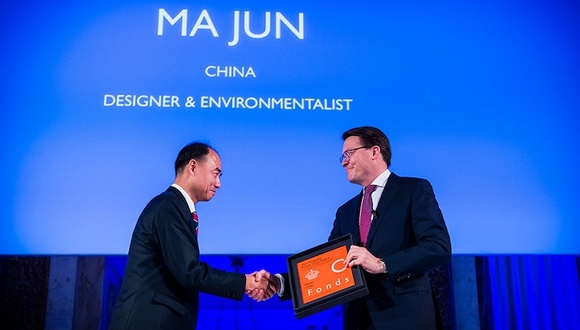 Jiemian: G20 leaders just met in Rome. COP26 is structured for leaders to meet first and then scientists to negotiate the details. Do politics really come first?
Ma: It is a COP tradition. World leaders meet first to communicate their wishes, concerns, and pledges. Once these high-level agreements are reached, officials and scientists come together to nail down the details. It would be quite impossible if the process were reversed.
China has sent XIE Zhenhua to COP 26. He was China's chief negotiator during Copenhagen and Paris and is well-respected in the climate circle for his experience, connections, and passion. I think he will do a good job.
Jiemian: China has submitted an NDC that some have called inadequate. Should China have promised more?
Ma: There are many conflicting interests at play in climate talks. Climate change threatens all of us, but different countries face different realities. There's a balance between conservation and development as well. Disagreements are to be expected.
The situation is even more complicated this time. The Paris Agreement called for countries to act on their own goodwill. But now we want something more binding. China has pledged carbon neutrality. It's a huge promise and signals tremendous political will. India, for example, hasn't promised anything yet. What's significant about China's pledge is the message it sends, which is important for the global effort against climate change.
Yes, China's updated goals may not seem drastically different from the ones from 2015, but you can tell a lot from the subtle differences. For example, five years ago, we said we would reach carbon peak "around 2030." That was very vague and could have meant well after 2030. Now we say, "before 2030." China would rather under-promise and over-achieve than the other way around. My way of looking at it is that the NDC is the least China can promise and we can very much likely do more.
China will reach carbon peak by 2030. But how much do we emit at the peak? There is no binding threshold. Now, we do have a binding goal of "zero emissions" by 2060, which sets the tone for the years leading up to peak emissions. We are working on the carbon market, supply chain, and finance. All these will take us to a "high-quality" peak.
Jiemian: What are the new challenges brought about by the pandemic?
Ma: COP26 itself was postponed for a year. And now it's finally happening, we are in the middle of a global energy crunch, with countries are turning coal power plants back on as a short-term solution to power shortages.
All these remind us that the world is far from ready to sprint to carbon neutrality. Renewable energy, partly due to its intermittent nature, is unable to address the enormous global energy needs despite the hype. There needs to be better physical and economic infrastructure to make them actually work.
Fighting climate change is not just an idea. It calls for technology and policy. At least half of the key technology to cut emissions are simply not there yet.
Jiemian: Another matter arising is how the world weans itself off coal. What's your opinion on this?
Ma: Every country should take advantage of its natural resources, and China should learn from everyone. America has natural gas, which is a great transitional fuel to renewables. The UK has wind power from the North Sea. Norway and Germany can supplement each other with hydropower and wind power to smooth out the power supply.
The biggest challenge, for China, is to find an alternative source for baseload energy. China doesn't have a lot of natural gas. Nuclear is an option but nuclear plants can only be built on the coast. Hydropower can be built inland. But its supply is seasonal, and the construction of dams often entails mass relocation and causes habitat disruption.
But supply is only one side of the equation. That's why China is trying to rein in industries with high energy consumption and high pollution. Renewables will never be able to meet the demand if demand keeps soaring.
Jiemian: Greta Thunberg is in Glasgow this year too, she has inspired millions, but is also often criticized for being too idealistic and tone-deaf to reality. What is your take on young people's approach to climate issues?
Ma: Thunberg's group posted some really creative videos on social media and tagged big brands, saying that as consumers they were concerned about the environmental consequences of production and transportation and that they wanted it to stop. It really helped.
Thunberg has dramatically raised global awareness of climate issues. So have countless other young people. Their activism has forced established interests to reckon with what had long been ignored. These young people are not scientists or climate experts. But there is tremendous value in sounding the alarm and putting pressure on those with power.