By XU Shiqi, LU Zhigao
On August 14, venture capital manager Sara Wei, 32, collapsed during a life-coaching session and died two days later in hospital.
A few hours after the news broke, rumors and counter-rumors appeared online. Wei was a star performer at work and had paid 16,000 yuan (US$2500) for a life-coaching course run by Legacy.
Death of the ego
A wildly successful professionally and happily married, Wei managed a 4-billion-dollar venture capital fund that invested in over 400 tech companies home and abroad. Her classmates at Legacy were all senior executives from big-name enterprises. Any death in these circumstances would merit comment to some degree, but in this case, a large number of the comments that quickly filled up China's internet alleged that Legacy was a cult.
Past students related accounts of group sessions full of shaming, crying, and hugging. These behaviors are described by Legacy as "catalysts" to professional and personal transformation. They show students letting go of their egos.
First-hand accounts of events do not place much emphasis on Wei's ego. According to witnesses, Wei had a meltdown and passed out during a "scolding session." At the time of her collapse, three other students were verbally abusing her for "not taking good care of her two young kids."
Legacy's lawyers issued a letter denying all suggestions of wrongdoing, and then, a few days later, Legacy was found to have departed the Chinese mainland. The company's Beijing and Shenzhen offices are closed, but the Hong Kong office is still operating. A local government investigation is underway.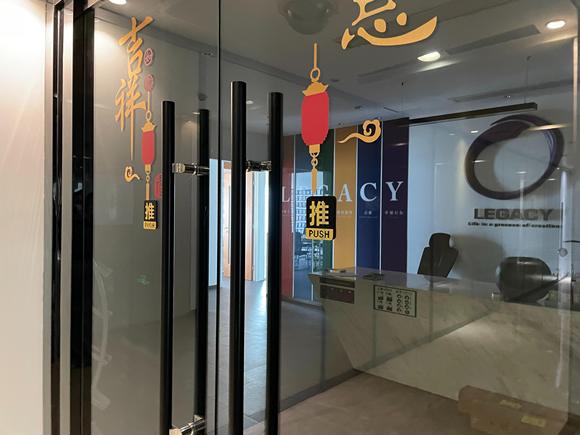 Weeping and gnashing of teeth
Legacy's life coach sessions, or large-group awareness training (LGAT), first appeared in the US in the 1970s. In 1995, a Chinese Canadian woman who adapted the curriculum of Life Dynamics Coaching - another influential life coaching institution - established Huicai in Hong Kong. Two years later, the first Huicai opened doors in the Chinese mainland.
This is not the first time life coaching has made unwelcome headlines. Disputes ruIn 2007, Huicai was forced to shut down. Another publicly traded school was accused of emotional abuse and mind control in 2018, triggering a nationwide crackdown.
Every time, after a seemingly deadly blow, the schools bounce back, almost immediately. The money is too good and too easy, according to former and current coaches. The Legacy incident has once again left the nation wondering exactly what the problem is.
Life coaching has been popular among the stockbrokers and insurance agents in Hong Kong for a long time, who wanted to improve their networking skills. Detractors, on the other hand, saw the whole thing as a hoax.
It is hard to connect Legacy to its Hong Kong roots. Jiemian News found two similarly named life coaching schools registered in Hong Kong. The first, called Legacy Holdings Limited, was founded in 2000 and closed its doors in July 2012. The second, called Legacy Training Limited (Hong Kong Legacy for reference) opened in March 2012, just before the first shut down. It is still operating and appears to be the parent company of Beijing Legacy. Three executive directors, who respectively own 49 percent, 40 percent, and 11 percent of the company, are all life coaches with at least 20 years experience, according to the company website. A fourth coach is not a shareholder.
Hong Kong Legacy opened its Taipei, Shenzhen, and Beijing branches in 2001, 2003, and 2007 "in response to popular demand," the website says. But for unknown reasons, the Beijing Legacy involved in Wei's death was operated by "Chengquan Culture Co. Ltd," wholly-owned by a person named MENG Huan. The Shenzhen Legacy is owned by a person named HUANG Lili. None of the three directors of Hong Kong Legacy appeared in either branch's business information.
ZHAO Qing (not his real name) took life coach lessons in 2006. He had wanted to become a life coach himself, working his way up as an unpaid teaching assistant, but ended up as an anti-life-coaching activist. Now he dedicates his spare time to exposing the dark side of the industry.
By Zhao's estimate, Legacy was "wildly profitable" before Wei's death. Unlike many small institutions who bleed money paying their coaches — some charge as much as 20,000 yuan a day — the owners of Legacy teach the courses themselves. The courses come in three progressive levels — Insights (9800 yuan, three nights, and two full days), Power Leap (16500 yuan, five full days), Legacy (16000 yuan three full weekends) — and must be taken in sequence. The cheapest and least profitable "Insights" level breaks even at about 30 people per session. At the current class size of 70 to 120 people, Zhao estimates the margin to be around 30 percent. Legacy claims that over 1000 people attend its sessions each year. That is 10 million yuan in revenue (and a few million in profits by Zhao's estimate) even if everyone stops at the "Insights" level.
Easy money
Legacy rarely advertises. It mobilizes current and previous students to make aggressive sales pitches to friends, families, and even remote acquaintances, to "find a future star." Pyramid sales for the mind.
Not everyone who signs up buys into the weeping and wailing, or the hugs. But those who do are diehards whose loyalty and sometimes free labor can be readily relied upon. Many alumni volunteer as technicians and cleaners. Those who aspire to one day become life coaches themselves work as teaching assistants. The four life coaches shuffle between Hong Kong, Beijing, Shenzhen, and Taipei, because that's where students are.
Many of these coaches were students of Huicai, which closed down overnight in 2007 and left hundreds of staff unpaid and unemployed.
These students quickly regrouped and in the next ten years, hundreds of life coaching schools sprung up, many run out of hotel business centers.
It doesn't take years of training to become a life coach. "90 percent of life coaches are self-taught," Zhao said. There are tutorials for life coaches online. A 9.9-yuan package gets you a coaching handbook, a music playlist, and recordings of sample lessons. Of course, it helps to attend live sessions in person, but it is hardly necessary.
Any business with such a low barrier to entry and such huge profit margins is bound to attract a particular type of person. A former Legacy student who now is a coach himself told Jiemian News that he gets paid 20,000 yuan a day.
A school may be nothing more than an email address and a hired seminar room in an anonymous business hotel. "Some go under after a few courses," Zhao said, but for many, that is the business plan.
After Huicai, life coaching went unnoticed for 10 years until 2018, when another popular institution, targeting corporate executives, charging exorbitant prices, ran into difficulties. The local authorities seized school property and arrested seven managers on accusations of "mind control."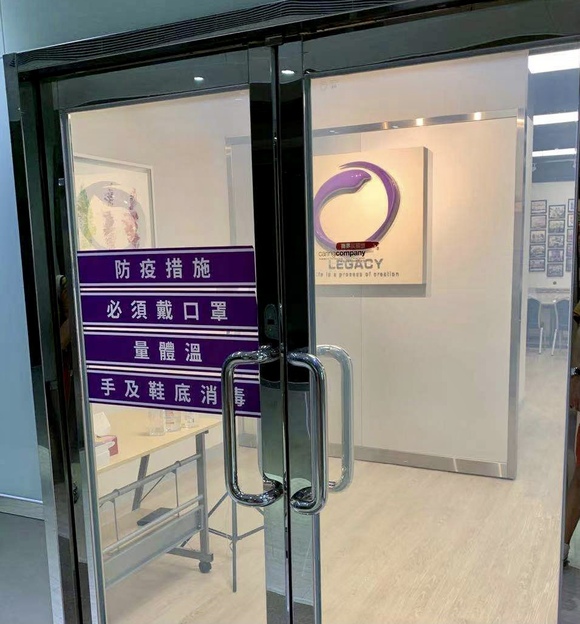 Gathering storm
Authorities attempted to eradicate life coaching entirely, but it proved hard to kill. Adult education businesses are closely scrutinized, but many life-coaching schools are registered as consulting firms, media companies, or in the case of Chengquan, operator of Legacy in Beijing, event planners.
These schools might be about to become collateral damage to China's new rules on tutoring. Lawyer FU Jian told Jiemian News that education providers must register and report their business activities accurately, otherwise, they would face a fine of up to 100,000 yuan. Tax evasion is a common offense too and accounting fraud is rampant. The rules prohibit marketing education as consulting and organizing social or spiritual gatherings in the name of education.
Apart from the famous and infamous reports and anecdotes, whether life coaching is a legit business remains to be a hard nut to crack for the authorities as more specific regulations are needed.
Zhao still thinks the students are innocent because they only signed up with the courses to try to be better. "We all once loved it but when you are deemed not good enough simply because you can't find more to pay for the course," Zhao said. "One does not need a life coach to find out the whole thing is just a hoax."