lBy LIN Teng, LU Keyan
A new force has shown up in the already crowded smartphone marketplace. Realme, once thought of as an OPPO in a different case or presumed texting error for "Redmi," is now the company stands on the brink of world domination at the lower end of the market.
It has taken Realme 37 months to reach 100 million sales. Granted we live in a different epoch of phone sales, but it took 73 months for Samsung to reach that mark, 44 months for Apple, and 62 months for Huawei. Realme is suddenly the sixth phone maker in the world and was the fastest-growing company on the Chinese market in the first half.
"It was easy because everything was in our control. We would have reached it faster, but there has been a pandemic and a worldwide chip shortage," said LI Bingzhong, 46-year-old CEO of Realme.
In 2013, Li took charge of OPPO's overseas business. In 2018, Li met with Indian e-commerce platform Flipkart, who suggested OPPO launch an online sub-brand aimed at young people. Li noticed that many cheap cellphones on Flipkart had less than 4 stars indicating consumer dissatisfaction. Li saw an opportunity.
"Although in decline, the global phone sales are still around 1.5 billion. Ten percent of that is 150 million sales. Even one percent would be more than enough for us," said Li.
With backing from OPPO's parent company, Li created Realme.
"I just have to prove again that I can do it. It's as simple as that," Li said with confidence, added that to provide affordable phones for young customers, his company has improved the operating efficiency and the asset-light strategy. Several tips were mentioned.
In August 2018, Realme held its first product launch in India and made 200,000 sales in five minutes, a record on Flipkart. During the Diwali Festival, Li's company sold more than 2 million units in India, taking it up to fourth place in India's mobile phone market.
Expanding the realm
Li immediately moved into the Southeast Asian market and by the end of 2018, Realme topped sales lists in Indonesia, Malaysia, Thailand, and Vietnam.
Despite success overseas, Li chose to return to China, the most competitive market. Much of China's retail is driven by "shopping days," celebrated for the most trivial reasons. During last year's Singles Day, Realme joined the so-called Top 5 mobile brands with the Q2 one of the fastest moving products.
Realme is an asset-light platform with strong R&D. Li is happy to take advice from young people, especially on marketing and design. The young talent designed a series of crossovers with popular animations, toys, and other tech gadget brands.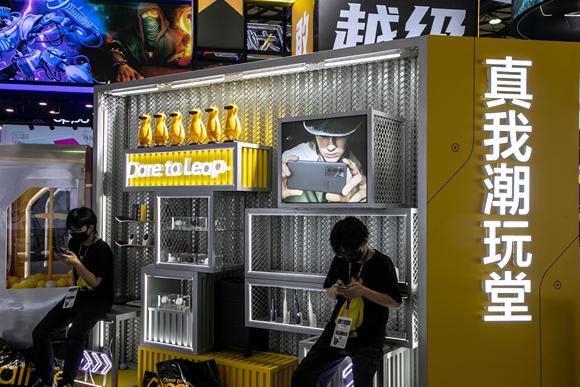 "Imagine you are a high school or a college student. One day you find that all your favorite brands have Realme connections. Will you be more interested in our phones?"
The company chose black and yellow for its logo. Black means chic, yellow bright, mimicking young people's attitudes and standing out from other logos.
New frontiers
Li is not a conventional Chinese boss. He is always listening to his team and is driven by their creativity. "You have to consider the best, and the worst, situation. It is impossible for one person to win the game alone. Only by listening to everyone can you figure out the real situation,' he said.
Singing now from a different score, Li recently told all his staff that "100 million units are not enough, we are looking at 300 million by 2023."
And Li has good reasons to be confident. After China, Realme marched to Europe. Now it has entered 61 countries across the globe and ranks top 5 in 18 of them.