By WANG Qing
Floods in Zhengzhou, capital of Henan, have forced Foxconn factories there to close. The factories make around half of the world's iPhones. Over 90 assembly lines across three campuses have stopped. When the floods hit was the Zhongmou campus, about forty kilometers to the east of Zhengzhou, over a thousand workers were trapped in dorms, with no power or water. The factory floor is flooded to a depth of more than a meter. No casualties have been reported.
Henan is a major producer of pork, vegetables, and wheat. It supplies almost a fifth of the country's aluminum. Delays in production and transportation bring the threat of inflation, but the impact is expected to be moderate.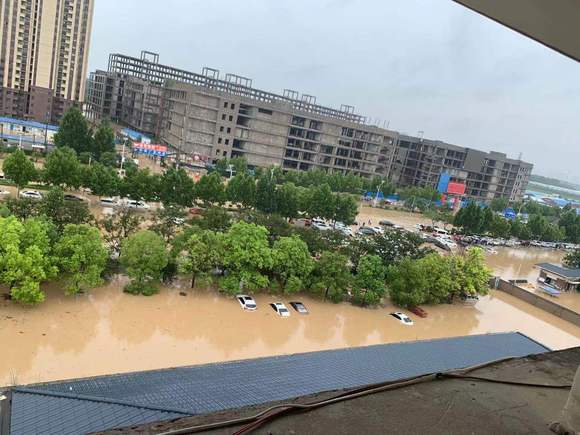 Shelter in place
LI Jing (not her real name), who works at Zhongmou, said her shift ended two hours early so that everyone could shelter in place. Power and water went out and the flood in front of her dorm was about a meter and a half. The factory closed the next day and workers watched anxiously as the water rose. Phone reception became spotty, and families, unable to get in touch, took to posting and reposting SOS messages online.
"It was scary. I have never seen a storm like this, and have no idea when the flood will recede," Li said. Zhongmou floods in the rainy season almost every year, but Li was alarmed at how fast the water rose this time. It was only later that she learned that it was not all rain. A dam nearby was broken to release floodwater which came down straight to the factory, but without cell phone reception, no one in the factory received the warning.
Help arrived that evening. Drinking water and food arrived, but it was not quite enough. When Li Jing left the building the next day, around two-thirds of the workers were still inside.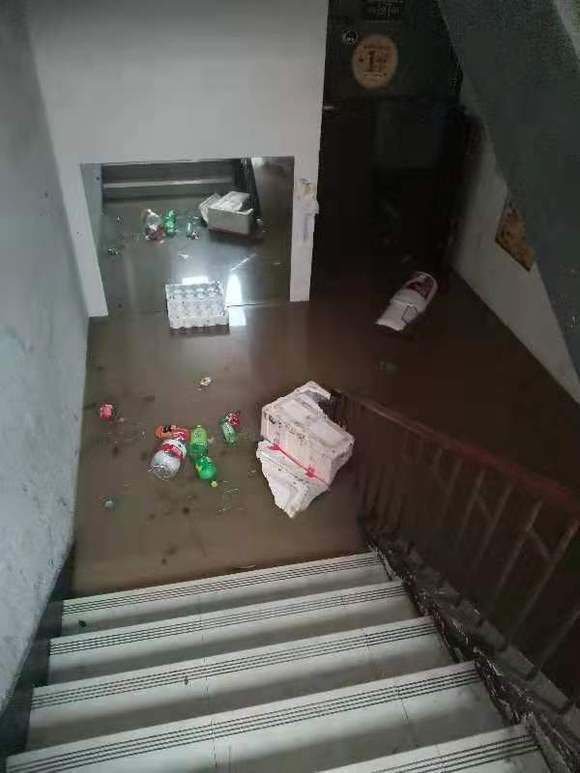 Foxconn contributes to 81 percent of Zhengzhou's exports and imports. From the photos provided to Jiemian News, the lower floors of the factory buildings are completely inundated. Although facilities in Zhongmou are almost all automated, they were not designed to operate underwater.
Unlucky for some
Foxconn is preparing for the iPhone 13 launch in September. Apple is expected to produce between 130 million to 140 million smartphones this year, about 80 million of them are iPhone 13s. A Foxconn insider told Jiemian News that the worst-affected plants were not involved in iPhone production. As of July 20, the factory was still hiring.
Foxconn's parent company, Hon Hai Precision Industry, has donated 100 million yuan (US$15 million) to the Henan Province for the flood relief fund. Apple CEO Tim Cook posted on Weibo that "our thoughts are with everyone affected by the flooding across Henan province, and the first responders helping people to safety. Apple will be donating to support the relief effort."