By GAO Jia
The rain moved north to Xinxiang and Hebi on July 21, bringing more devastation. The was 267.4 millimeters that fell in two hours on Wednesday exceeded the record set in Zhengzhou. Jiemian News went to Xinxiang and villages around. We found many people stranded in their homes, or on top of the roofs. By press time, many were still waiting for rescue, but most were relaxed and safe.
By July 23, 1.28 million people in Henan were impacted by the continuous torrential rain, which had claimed 56 lives and left 5 missing.
Here are some eyewitness accounts of what had happened in Xinxiang in the past 48 hours.
Nurse on the fire escape
I'm a nurse working at a downtown hospital. The rain started around 7pm on July 21, it was as if the sky cracked open and someone was pumping water into the city with a hose. Soon the alley outside my condo was flooded. It's an old alley and gets drowned almost every summer, so I wasn't bothered at first.
After dinner, water seeped into my place. It was soon up to my knees. My mother and I went outside. The water was now up to my thighs, and we waded for about 20 meters to the fire stairs of our building and climbed up. By 9pm, the first floor was all but underwater. I was terrified. The building is old, and I was afraid of the raging water would simply bring it down.
I posted an SOS on Weibo. Despite dozens of calls from all over the country asking me how I was holding up, rescue didn't come till 11:30pm. We could hardly hear each other through the storm. They didn't have a boat. We were pushed into lifebuoys. We seemed to be the only people trapped in the alley. Perhaps the others escaped before the water rose?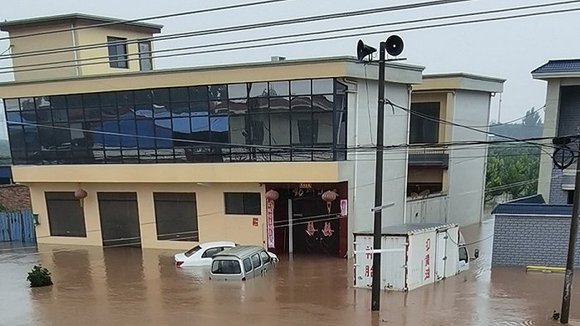 Grandpa on the hill
My grandpa alone lives in a small village in Huixian. As I'm telling you this, he is sitting in the house with water swirling around his ankles. His house is on a high spot in the village and has almost become an island.
The villagers had been warned about the rain. Everyone was told to go to the village hall to hide out, but grandpa didn't go. Huixian is just 10 kilometers away from downtown Xinxiang, but I can't help him because the whole city is flooded. It's impossible to drive.
My uncle lives in the same village, there is a bridge between him and grandpa's house. The bridge is under the water now. Besides, my uncle has other things to worry about. His son, my cousin, works in a factory near the village, but none of us can reach him. The water in the factory is rumored to be over two meters deep, and my uncle is close to breaking down.
Grandpa sounded fine on the phone, but he told me he had no electricity, water, food, or gas. I have tried to call the local rescuers, but the line is always busy. There are plenty of people in more danger than grandpa. So many were calling for help, I didn't know what to do.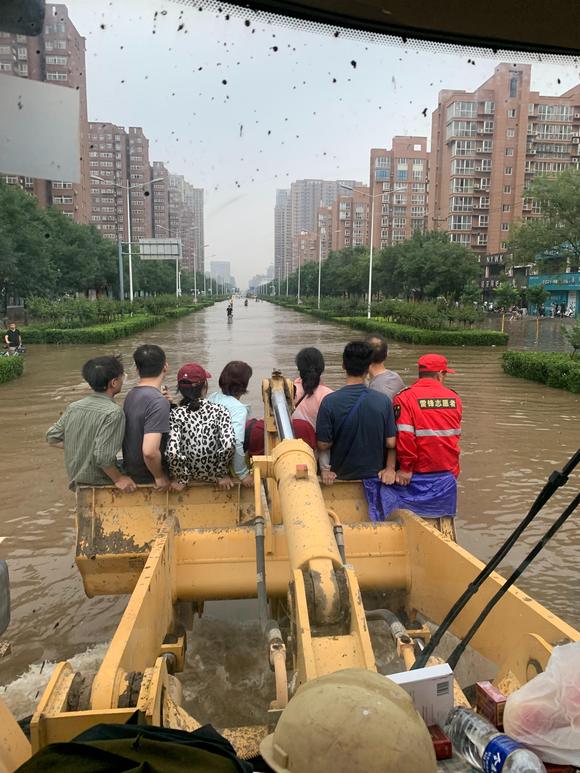 The student hosts an imprompt party
The water started to rise around 10am. A dam in our village broke and within two hours, the village was completely submerged. The neighbors came to my house because it is on high ground and 20 people squeezed into my living room, including eight children and one paralyzed old man.
The rain showed no sign of stopping and the streets outside turned into rapids. We have enough food for all 20 of us for two days. There is no power in the village, and the phone connection is not stable. No rescue team is available as they have more pressing matters to deal with. Some volunteers told me motorboats were coming, but I saw no sign of them.
The water is now in my house. We are scooping it up with bowls and basins. I know it won't help a bit, but I don't know what else to do.