By ZHAO Meng
Editor's note:
Thousands of troops are taking part in rescue efforts following the worst rain in memory in Zhengzhou, an industrial and transportation hub in East China. It started on July 16. By July 20, the precipitation mounted to 617.1 millimeters which exceeded the annual precipitation of 2020. More than 124,000 people have been forced to flee their homes. Rail and road links are severely disrupted, dams and reservoirs are at warning levels.
The downpour then moved north to Xinxiang and Hebi, the rescue continues.
Though summer flooding is an annual occurrence in parts of China, it was never seen in Zhengzhou, a plain city known for its arid climate. The intensity of this years' rain has startled scientists and officials, raising questions of how to meet the challenges of climate change.
The unprecedented rainstorm had so far taken away 33 lives and 8 are still missing, reporters from Jiemian News went down to Henan, talked to the survivors, rescuers, and volunteers.
Here is radio host Xiaopei and her story.
When Xiaopei's phone finally got a connection, it pinged crazily as hundreds of messages arrived at once, all asking if she was OK. Xiaopei was one of the hundreds of passengers trapped in a flooded Metro train for hours while her SOS messages on Weibo gripped the nation.
Recent rain in Zhengzhou, capital of Henan Province, was the heaviest since records began in 1951. Damage was severe and widespread. On the night of July 20, floodwater breached a retainer wall along Metro Line 5, pouring into the tunnel.
Like the worst kind of action movie, hundreds of passengers watched as the water rose to their waists, then their chests, until only their heads remain above the surface. They called to say their last goodbyes to their families. After four hours underwater, underground, 12 passengers had perished.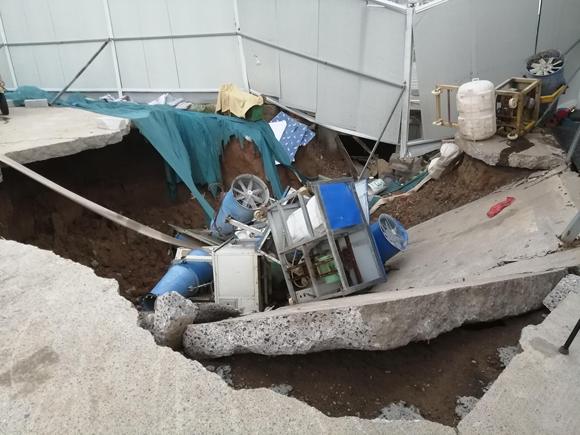 Handrail No. 195
Xiaopei, a local radio host, was soaked through. She had been out all day, reporting on the rain. Expecting to work through the night, her team decided to go home for dry clothes. She texted her husband when she was getting on the Metro. The couple met at Haitan Temple Station at 5:35pm, and got on a Line 5 train.
As the train approached Shakou Road, the conductor announced that it would be held up for "probably 20 minutes." Passengers could see water rising on the track outside the window. A uniformed man told everyone to move to the front of the train, but as they did, the train jolted into motion, heading in the opposite direction. When it stopped two minutes later, the water in the car was ankle deep. Xiaopei took the chance to go live. No one was really alarmed yet. It was 6:05pm.
Then everyone was told to evacuate, which was a different matter entirely. It's one thing to be in a Metro train, and quite another to be creeping along a dank tunnel with floodwater raging like a river. The emergency lights lit up hundreds of people trudging in single file. Xiaopei took a note of her location — Handrail No. 195, the one she was holding on to. The information might be useful to rescue workers, she thought.
A few minutes later, someone at the front yelled "go back." It took a while for the message to be relayed to the back of the line, but there was still no panic. Back to the train with the doors shut tight, water seeped in and people clambered onto seats. Xiaopei looked out the window and saw the water at eye level, churning like waves outside the porthole of a boat.
Still resolutely livestreaming, she finally asked her colleagues to call for help, but they were already talking with the rescue team by then.
Social media to the rescue
People were getting nervous. The battery on Xiaopei's phone was running low and she turned on the battery-saving mode. An argument broke out on what to do next. Some suggested breaking a window. Others disagreed. The water kept rising. It became hard to breathe.
Xiaopei felt dizzy. She held the rail in one hand and her husband in the other. At 7:35pm, increasingly helpless, she posted two SOS messages on Weibo and WeChat, the two major social media platforms in China. "Please save us!" she wrote. "We are trapped in a Line 5 Metro between Haitan Temple and Shakou Road. Please repost! The water is almost chest high! I can't breathe!" In her video, lights blazed and water surged.
"The water is already this high. My phone is running out of power. This might be my last message," she cried. She thought about her children, wondered whether she should call them and if she did, what she would say. She decided against it but spoke to her parents.
When news got out that a local radio host was trapped inside a flooded Metro car with hundreds of other passengers and their lives were in danger, it immediately went viral. Rescue efforts were redoubled. An anxious nation scrolled and refreshed frantically. And the water kept rising.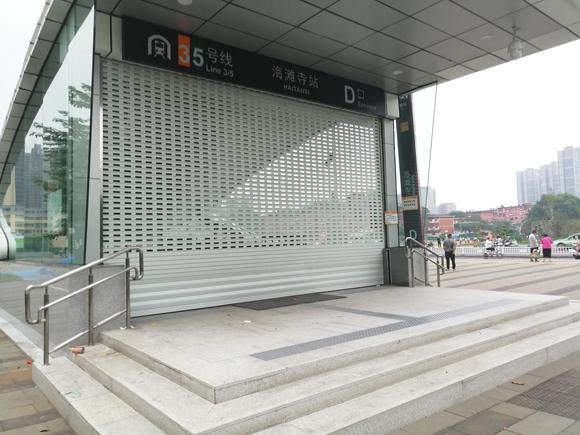 Help is at hand
At 8:10 pm, only the very top of the Metro train was above water. People were struggling to breathe when a man yanked the fire extinguisher off the wall and smashed the top section of a window to let in some air.
Xiaopei received a call from the fire department telling her to expect to be rescued at any time. Hanging up, she announced the good news. Five minutes later, there was, quite literally, a light at the end of the tunnel. "We finally felt some hope," she said.
The doors at the front of the train were opened, but passengers were unable to hop onto the ledge of the tunnel. The train, which had been floating for hours, had washed to the other side of the tunnel. Rescuers improvised a pulley system to pull passengers through the water onto the ledge.
"The rescuers themselves were neck-deep in water," Xiaopei said.
It took some time for everyone to get out. Old people first, along with the women and children. The strong escorted the weak to safety. It was 9:30pm when Xiaopei got out of the train. Her husband decided to stay to help other passengers. The water was still rising and they were not out of danger. "At least one of us should get out for the sake of the children," he said, as she agreed to leave.
Hundreds of passengers inched through the gloom towards the exit. Xiaopei carried a girl's backpack. At the exit, people broke down in pain and in relief. Xiaopei cried too. "I felt horrible. And lucky too," she said. She borrowed a phone and called her parents. Doctors were busy with unconscious passengers and when the call went out for volunteers, Xiaopei raised her hand. She fetched and carried for the doctors and watched over recovering passengers. When a rescuer shouted for help, exhausted passengers rushed back down the tunnel to his assistance.
A doctor asked around for candies to treat a hypothermic passenger. Xiaopei happened to have a few in her pocket and gave it to him. They started chatting. The doctor told her that it was his first day at work after medical school and that the mud-stained lab coat was issued to him only that morning. Xiaopei, as a reporter, asked for his name, but he said it was not important.
A watery end
By 10pm, everyone had been evacuated. More rescuers and doctors arrived, and the volunteers were released. Xiaopei and her husband plodded across flooded streets through the blacked-out city. Underpasses were flooded and they had to take long detours. Exhausted, they tried a few hotels but all of them were was full.
They finally made it home by 1am, where a glass of water awaited on the table with a note: "Mom, please drink the water."