By MA Yue, MENG Lingxi
Regardless of your opinion of millennials, you probably agree that slowly simmering beef bones overnight to make an umami-loaded broth, is not typical behavior. Most of them would not know one end of a bone from another, so it's lucky that the same – or a questionably similar – taste can be obtained from ripping open a sachet of "condiments," and voila, instant festive hotpot!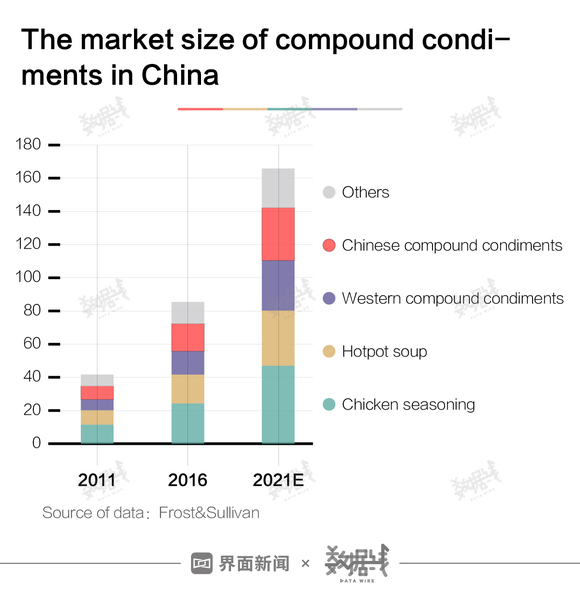 Compound condiments – those made from more than one ingredient such as salad dressing or curry paste - are essential to modern kitchens. China's compound condiment market has grown at around 15 percent a year for the past five years, and in 2020, it reached150 billion. The fastest-growing categories are ready-to-cook seasonings, including hotpot soup bases and packages for other Chinese dishes, allow even a beginner to a reasonably decent meal which feels almost homemade.
As conglomerates, restaurants and flavor startups scent opportunities, the fragmented nature of the youth market means the tussle for young tastebuds and wallets has just begun.
Mouth-watering opportunity
Both home cooks and restaurants are using more compound condiments than ever before. According to the 2020 census, the average household has shrunk from 3.1 members to 2.6 people in just 10 years. For hundreds of millions of millennials and Gen Zs living away from home, flavor mixes are a quick and easy route to a good meal, but not a home-cooked one, as such. The most popular is strong-flavored seasonings that mimic the taste of restaurant-style dishes.
Of course, they can order from restaurants. China is a big eating-out country. Around half of the Chinese people eat from restaurants at least three times a week, and that number rises to almost two-thirds for millennials and younger. But the catch is that even there, chances are they will still be eating dishes made from ready-to-cook seasonings.
The rise in demand for restaurant food has far outstripped the job market's capacity to come up with cooks, and so many restaurant chains prepare ingredients and seasonings in bulk in central kitchens and ship them to individual branches in pre-portioned packages. The final dishes can be cooked up quickly in compact kitchens by untrained staff.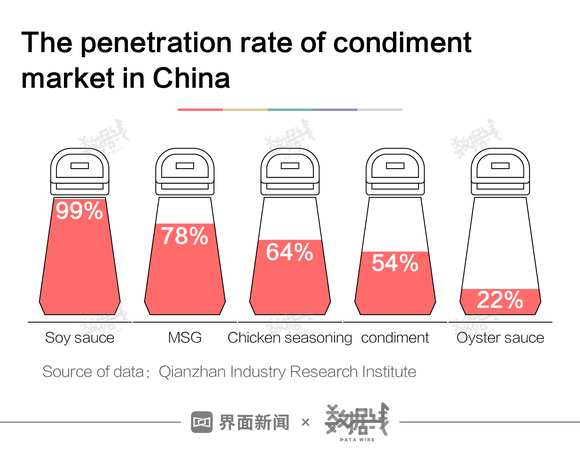 According to market researchers Frost & Sullivan, the condiment market in China has a penetration rate (the actual market size as a percentage of potential market size) of only 26 percent, compared to Japan's 66 percent or America's 73 percent. At its full potential, the market is estimated to be worth 230 billion yuan for individual consumers and the same again for restaurants, and that's a lot of gravy.
Joining the feast
Many well-known soy sauce and vinegar brands have recently joined with gravy train with a wide selection of Chinese classics (double-cooked pork belly for beginners) and pan-Asian favorites (Budae jjigae in five minutes).
Restaurant chains, especially hotpot franchises, hope that those hooked to their spicy broths will be easily convinced to make DIY versions at home using soup bases from the supermarket. Some also sell to small restaurants who prefer recipes from big chains to making something of their own
The capital market has followed closely. Less than a year after its founding, Jiadian Ziwei (translated as "add a little flavor"), a brand that makes "mega sauces so good that they can be eaten straight," has completed two rounds of financing, including a 10 million round led by Hillhead Venture Capital. A few other condiment startups are well on their way to IPOs.
Cooking up tomorrow's special
The growth and blossoming variety of today's food scene is both blessing and curse. Tastes are fluid and unpredictable. At the current moment, everyone is going spicier and smaller. It seems that everyone loves Sichuan food, with its trademark mouth-numbing heat increasingly synonymous with Chinese food itself, to the dismay of old-school chefs. But they love it alone, as the growth of single-serving packages testifies.
An ever-increasing smorgasbord has engulfed as many genres as possible. Tianwei offers over 100 seasonings. A dish as superficially simple as braised fish can be made in innumerable ways. No one has figured out a perfect formula that pleases everyone. The biggest three players hold only 13 percent of the market, and there are barely any barriers to entry.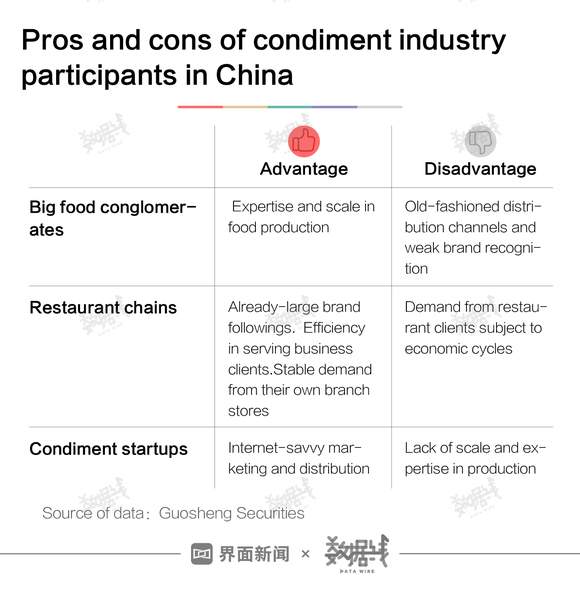 A round of consolidation and reshuffles might be already cooking. Any grandmother with a kitchen can brew up the next big flavor, but it takes more than a one-off tasty treat to keep the customer hungry for more.