By XU Shiqi
In terms of celebrity, Koyaa Lighting, a small factory in the unstoried Guangdong city of Zhongshan, seems to have little going for it at first sight. And not much more at second or third sight.
ZHANG Hongwei, the factory owner always wears the same drab clothes. He looks just like any other small factory owner. Life in the factory is similarly mundane. Zhang orders new uniforms for his workers, he buys bunk beds for the dorms, lazy workers are chastised. Steamed rice is eaten.
So how has such a superficially stultifying story accumulated 4 million followers at Douyin? Most of the followers are either factory owners themselves or assembly line workers, and they just can't get enough of it.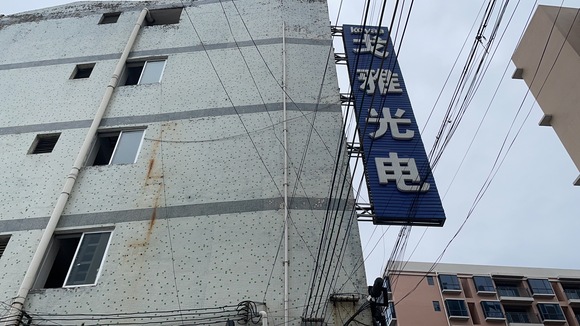 Lights! Phone! Action!
Zhang might not be a mega influencer yet, but he is definitely one of a kind. More significantly, Zhang has "influenced" other beleaguered factory owners. His fellow strugglers through tough times have begun to see potential in the digital world, a world which can seem very far away from a stressed factory in a post-industrial backwater.
Zhang was born in Henan Province. His parents were fruit sellers and he did all kinds of work after he left high school. In 2005, he followed a relative to Zhongshan, home to 38,000 lighting factories producing 70 percent of China's light fixtures.
With funds borrowed from friends and family, Zhang opened a factory and now makes decorative outdoor lights. He exports about half of his output, and Koyaa is now one of the best-selling brands in its small niche.
Zhang started the Douyin account just for fun. The factory was doing well and wasn't in need of extra marketing. Vanity, of course, played a part.
"Factory owners used to ask each other how much money they were making. Nowadays, it's all about how many Douyin followers each one has," he said.
A friend had made Douyin videos for other factories, but Zhang decided against professional production. "No drones, no special effects, no actors or extras. We decided to just use our phones. If it didn't work, no big deal."
Their first video, posted in June last year, was simple: Zhang at the factory entrance in the morning. He is catching latecomers. The stragglers had to eat their breakfasts standing up. Some liked his hands-on approach; some accused him of micromanaging.
And so The Daily Life of a Factory Owner was born.
Seeing things in the best light
Zhang loves ordinary stories that are open to interpretation or even controversy. The more heated the comments, the more virality. One popular video deals with rebellious young workers; another with whether to lend money to a former employee. One is devoted to an ever-popular Chinese workplace theme: Should workers with bigger bonuses buy dinner for their coworkers?
The Koyaa account posts at least once a day, but production remains low-cost. There is no editorial plan nor film-making technique. Anything interesting that happens in the factory is documented. Sometimes the videos touch on news topics, such as the rising cost of materials.
Zhang rarely uses a script. "Things happen all the time, it's just a question of how you see things. Just you and I talking here generates enough content for days."
three months, Zhang's account had two million followers, a number that has since doubled. Greetings, gifts, and collaboration inquiries pour in. When Jiemian News visited, a pair of fans had driven for two hours to deliver a box of free-range chicken. "A small gift from us," they said. Another group arrived soon, bearing more gifts.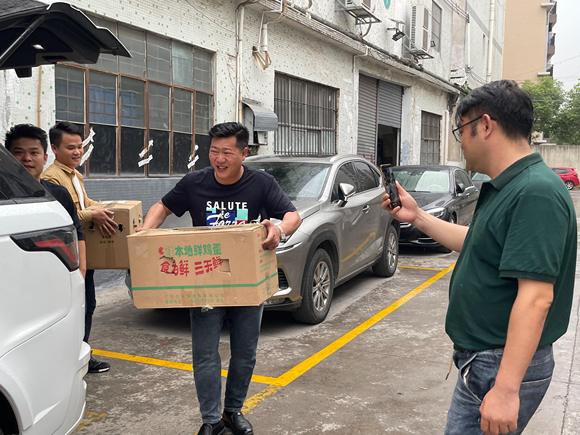 New media, new profits
At first, Zhang was slightly disoriented by the attention. "It's very flattering, but I can't get carried away," he said.
He might claim to have started the account "just for fun," but from the very beginning, Zhang has tried to monetize his fame. First, he tried to sell lights to followers, but not many individual viewers had much use for the large decorative street lights Koyaa makes. The few that were sold on Douyin lost money due to expensive packaging and shipping. "And that was enough of that," Zhang said.
But he hasn't given up selling on Douyin. Recently, he has been trying to sell books. If fans like him enough to buy things from him, he may start a personal account for livestreaming e-commerce.
A grander ambition is an agency managing factory-owner influencers like himself and he is already registering a media company. The plan is to sign up about twenty factory owners and help them grow their Douyin accounts. Many of Koyaa's followers are small business owners, already interested in making it big on Douyin. One follower who runs a food franchise said he really admired Koyaa's ability to grow followers. "Our own account stopped at 300K," he said.
Another fan, whose factory purportedly "makes 70 percent of the cutting machines in Guangdong," wants to find new business opportunities on Douyin.
In Zhongshan, 50 percent of the economy is in manufacturing, dominated by small and medium-sized factories, besieged by the challenges of automation, e-commerce, environmental regulations, and labor costs. Zhongshan's GDP fell from 2017 to 2019, largely due to its languishing manufacturing sector. The decline finally reversed in 2020, but the total economic output is still less than it was four years ago.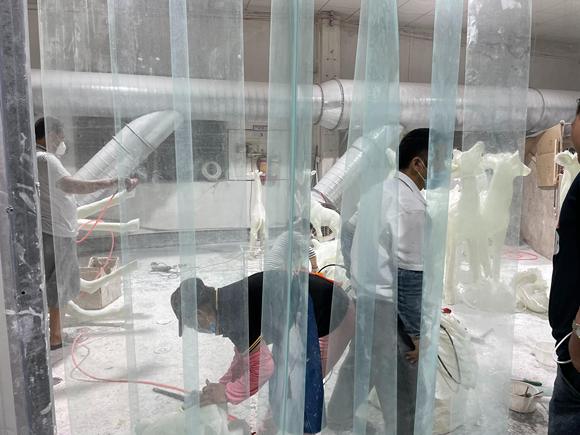 Price and profit of fame
The pandemic has been the impetus for change. With overseas orders canceled and brick-and-mortar channels closed, many manufacturers have started selling directly to domestic customers through e-commerce platforms such as Pinduoduo and Douyin.
Zhang is still adapting to life as an influencer. He goes live every day and sometimes gets recognized on the street. He occasionally has to fight the trolls online. Overall, he enjoys it: "If it makes money, of course, I like it!"