By CAO Linhua
LI Bo opened his first sex doll experience rental near the Shenzhen Foxconn factory compound in 2018 to address the needs of young factory workers, miserable without sex. For a small price, customers could enjoy some quality time with dolls in total privacy. Business was good so he opened another branch and soon, similar outlets were popping up across the country.
Then came a police crackdown. Apparently for the salons "undermine social values and disrupt social stability," which they may, but it certainly solves a desperate problem for thousands, if not millions of people. Similar prudishness has stymied the domestic sex toy industry, which by some estimates is as large as the tobacco industry.
Privacy matters
Li, 35, got into sex dolls after another small business failed. With only a couple of hundred yuan in his bank account, he planned to go back hometown.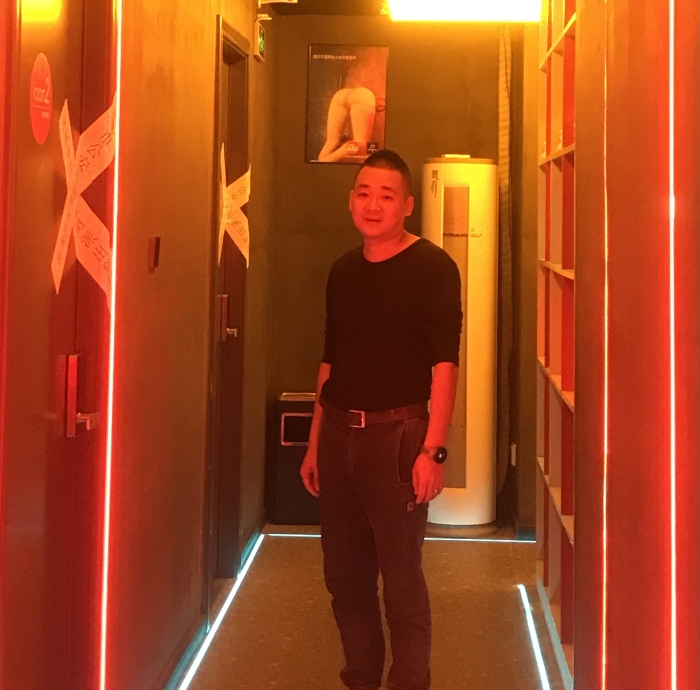 Before his departure, Li made a trip to Longhua District to take a last look at the Foxconn assembly line where he toiled as a teenager. As he watched young workers pouring out of the factories, occurred to him that there might be a demand to be met. In the stand-alone factory town, businesses take care of every need except one: sex. Li remembered coworkers exchanging sex jokes every day. Finding a girlfriend was out of the question. The male: female ratio is as high as ten to one in the workers' community. Sex workers are ruthlessly cracked down on and even masturbation can be tricky. Dorms are jam packed; bathrooms are shared and always busy. With little private space, these testosterone-filled young men resort to pleasing themselves furtively in bed at night.
When Li came up with the idea of a sex doll brothel, his wife was appalled and his friends doubtful. "Because they are not desperate enough," he thought. He ran the idea by some factory workers, actual target customers. "When I heard a story of six dormmates sharing a sex doll, I knew I was on to a winner," he said.
The idea wasn't unheard of in other countries. Similar enterprises exist in Europe, North America, and Japan. In a sex doll brothel in Toronto, half an hour with a doll costs about sixty dollars. Li charges between 120 yuan (US$18) to 399 yuan per visit, depending on the setup of the room and the selection of dolls. Soon he had about 50 visitors each day.
Slippery social values
"Selling dolls is like selling shoes," said Li. A customer tries it and if it fits, and he likes it, he'll buy it.
But Li realized that factories had no idea what doll buyers actually wanted. So, he started asking his customers for feedback and began to work with a designer, who came up with new products for Li's salon.
Unorthodox as the business was, the authorities were friendly at first. A local official told the media that visiting sex doll brothels didn't constitute prostitution and that there had been no complaints from nearby residents.
In 2019, The industry took off. At its peak, over 7000 sex doll brothels were buying dolls from Li. Towards the end of 2020, however, the regulatory rhetoric suddenly changed. People's Daily, a state-owned newspaper, wrote in an editorial that "the so-called 'adult experience salons' that have mushroomed in many cities…encourage borderline prostitution and pose myriad regulatory and legal challenges. They undermine social values and disrupt social stability, thus must be cracked down upon."
And that was the end of that. In three months, thousands of sex dolls have been seized and brothels closed down, including the ones Li opened in Shenzhen.
Jiemian News tried to reach out to the Longgang police, but inquiries went unanswered.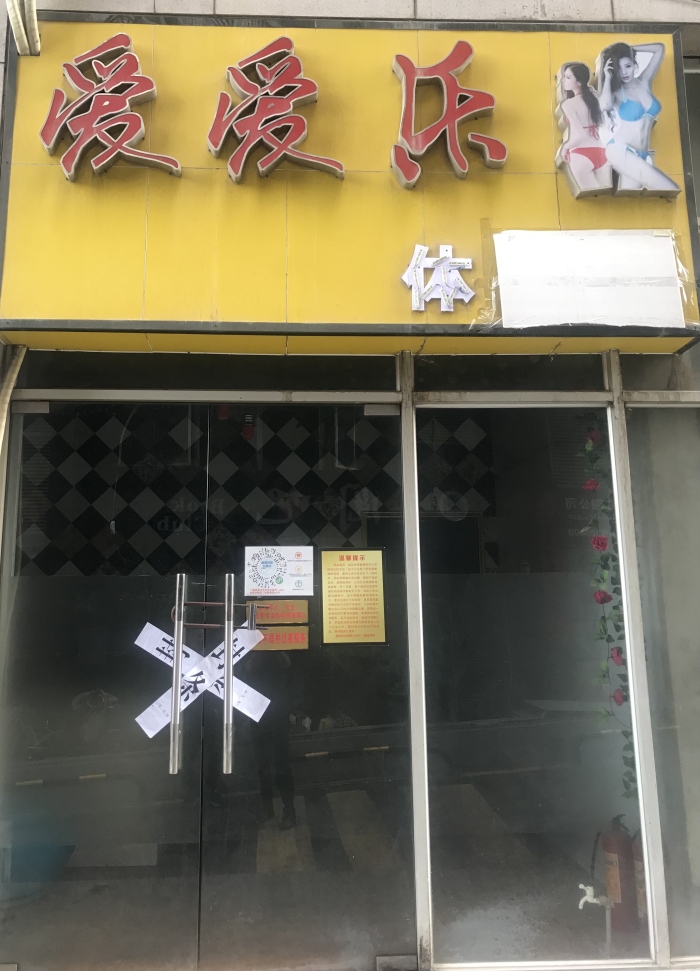 Made, but not used, in China
The crackdown on doll brothels shows the problem facing the entire sex toy industry in China, which is massive but largely hidden from view. At least 60 percent of the world's sex toys are made in China, but domestic brands are rare, if they exist at all. Almost all the factories — at least 500 of them — manufacture for overseas brands, and over ninety percent of products are exported. Lawmakers and regulators have been hostile toward the industry, without ever giving a clear reason why. Anything that mentions sex is barred from a patent for undermining social values and disrupting social order, whatever that means. Advertising sex toys can be considered "spreading pornographic information." Top brands and manufacturers have little appetite to explore the domestic market.
But true love always finds a way, and Li is still hopeful that his brothel will reopen soon.