Beijing's air quality index (AQI) soared to a hazardous level, severely polluted, on Monday morning as a sandstorm swept across the city, enveloping it in earthy yellow and reduced visibility down to less than a kilometer. Schools in Beijing were ordered not to organize outdoor activities.
The sandstorm oriented in Mongolia is the worst in almost a decade, said National Meteorological Center of CMA. It is gradually moving south with air current and will last for the rest of the day, the meteorological authority said.
The sandstorm will also sweep northern Chinese provinces including Inner Mongolia, Gansu, Ningxia, Shaanxi and Shanxi. Most areas of Northeast China and Xinjiang will also choke in dust as the sandstorm passes by.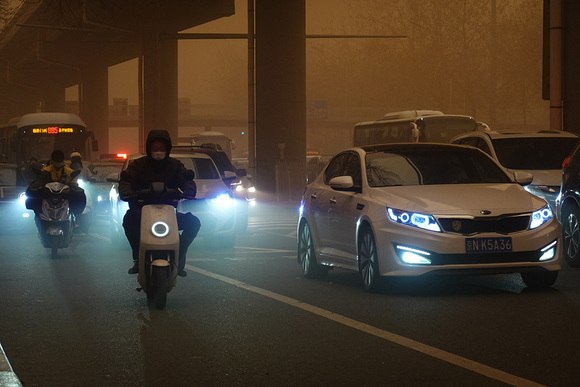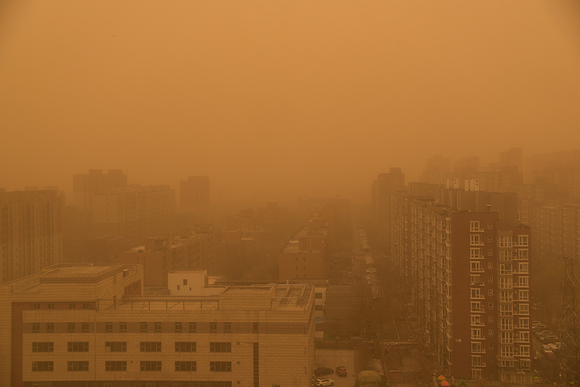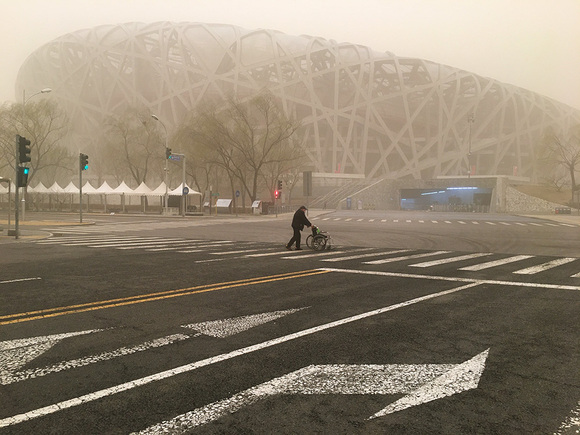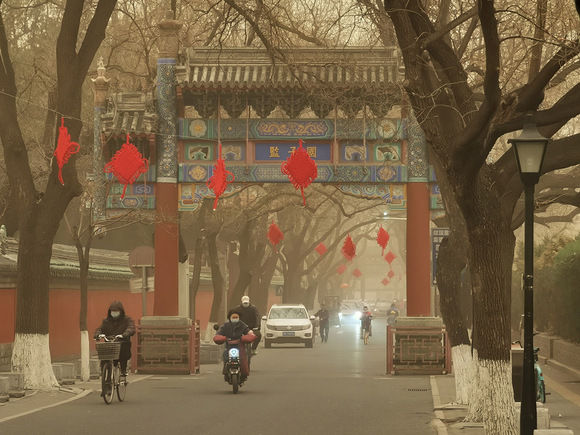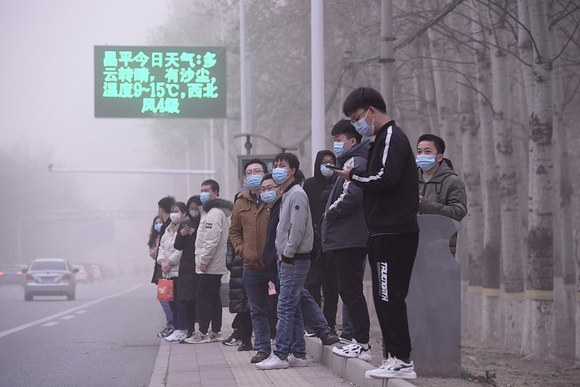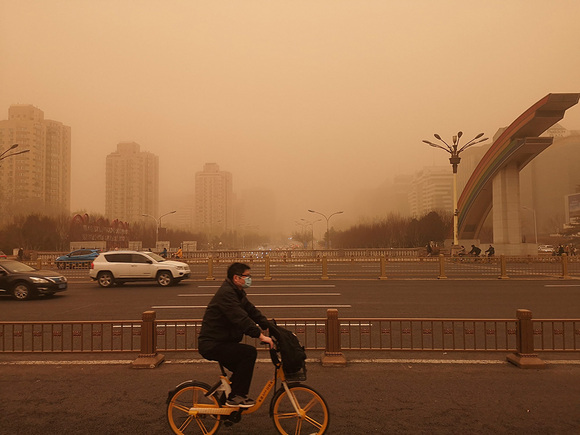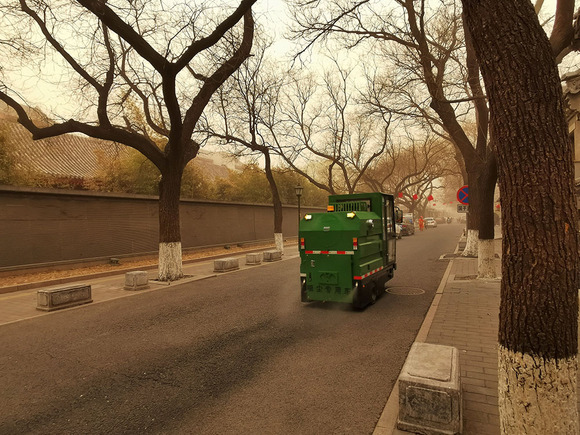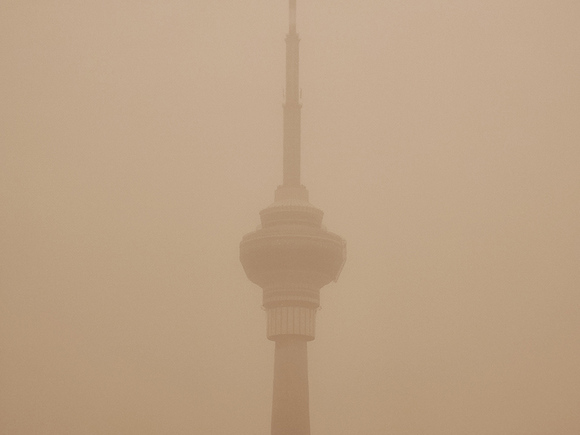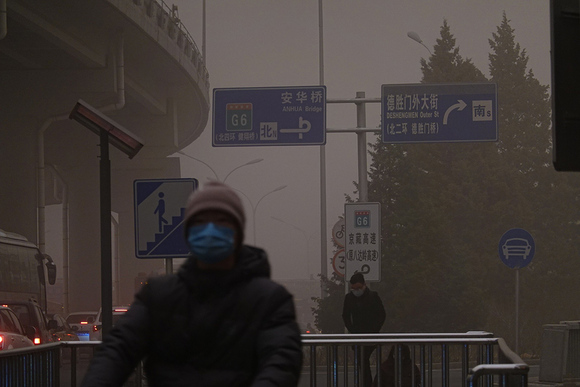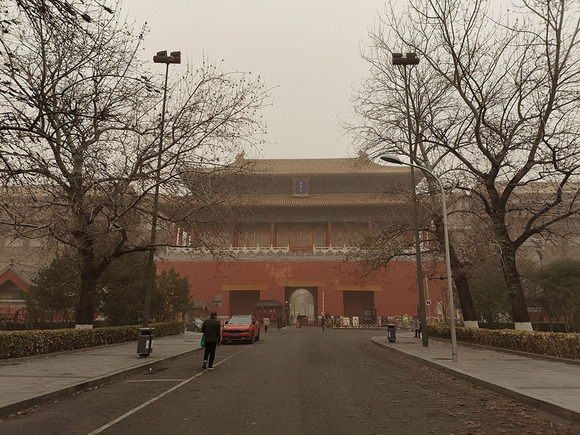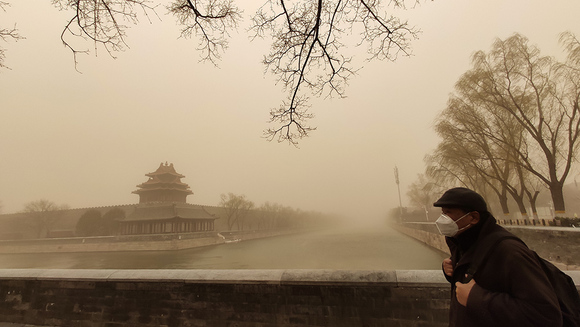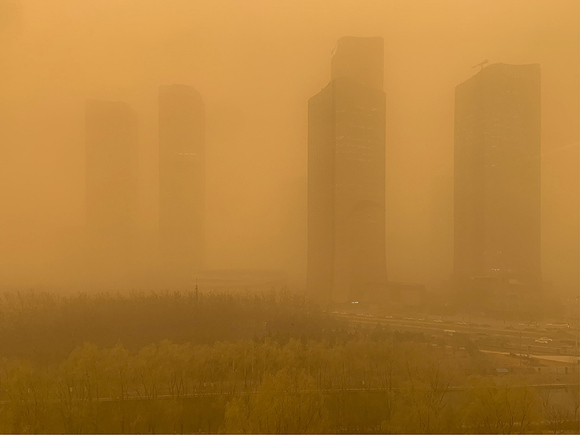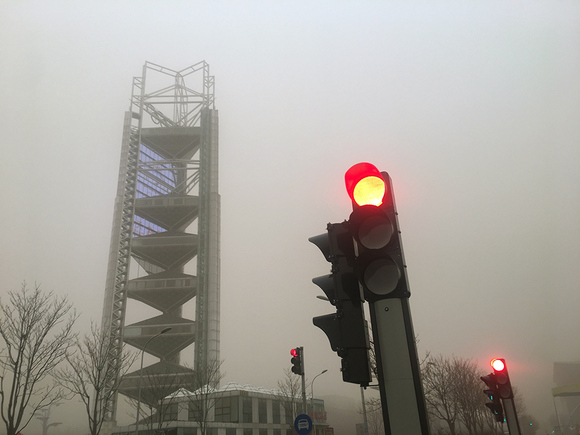 (Photo: VCG)