By MA Yue, GU Yiwei
The past two weeks must have been surreal to Tenzin, or Dingzhen, a 20-year-old herdsman from Litang, a small county in Garzê Tibetan Autonomous Prefecture of Sichuan Province.
When a local photographer nonchalantly posted a ten-second video of the twenty-year-old Tibetan herdsman on Douyin – showing Tenzin breaking into a grin, to be specific – the online world went absolutely nuts. Mesmerized by his rugged handsomeness and wide-eyed sincerity, social media has made this shy country boy, who had almost no online presence before the post and had never left the Litang, the most popular internet personality of the moment. Tenzin's first post on his newly launched personal Douyin channel amassed a stunning 2.4 million likes overnight, with the channel's total followers quickly exceeding 3.6 million and still growing. A star was born.
Meanwhile, internet users, good-hearted or cynical, are already worried that Tenzin would follow the path of countless other ill-fated internet celebrities – the gullible guy would be exploited by agencies and platforms, get lost in the ruthless influencer economy, and quickly fade into obscurity. After all, Tenzin hasn't got much education. Nor is he fluent in mandarin. But then, the plot took a slightly different twist. A state-controlled tourist company hired him, offering him a 3500 yuan ($530) monthly salary with insurance coverage and other benefits.
He was put to work immediately. In less than a week, the tourism office released a slickly produced promotional video, titled "Tenzin's World". "This is my world. Snow peaks, grassland, temples, stupas, and friends I love," said Tenzin in a voiceover, with the scene showing him galloping across sloping grassland against a backdrop of breathtaking mountains. "Welcome to my home."
Riding the momentum of this unplanned fame, the tourism office, keen to revive the local tourism industry that has been hit hard by the Covid-19 pandemic, announced that entrance to national parks and cultural sites in the area would be free until February 1 next year. The public responded enthusiastically. Hotel booking in the region was 89 percent up compared to this time last year as of November 25.
So far Tenzin's foray into media has been a marketing success case study of how public authorities can leverage the booming social media ecosystem to push forward economic and social initiatives. "Media has been democratized, and the public is more open to authentic voices from the grassroots," said FAN Hongzeng, of Tsinghua University. "Therefore public service entities should tailor their style and dissemination model to this new age."
However, there is no set roadmap to follow to funnel short-lived social media hype into a sustainable career for Tenzin and a strong tourism brand for his hometown Litang. "Tenzin's raw talent should be nurtured. This is similar for Litang's tourism resources, which need to be protected and sustainably developed," a manager at Tenzin's current company explained of its decision to shield the boy from more lucrative media engagements such as variety shows. To make the country boy an influencer with real, long-lasting influence, "studying hard", as Tenzin said himself, may not be enough. It will take smart strategies and nimble execution by Litang's tourism authorities. The media world, which pushed him to stardom in the first place, also needs to be mindful when Tenzin's story unfolds.
A more pressing question still, is how to utilize Tenzin's fame to empower the local community. Litang, owing to its remote location, high altitude, and harsh climate, is among the poorest counties in China. Tenzin's stardom may be a powerful kickstart to the languishing tourism industry. But there are still mounting challenges to get more local residents involved in the tourism economy. Equally important but no less challenging is to invest profits from tourism in other social development initiatives.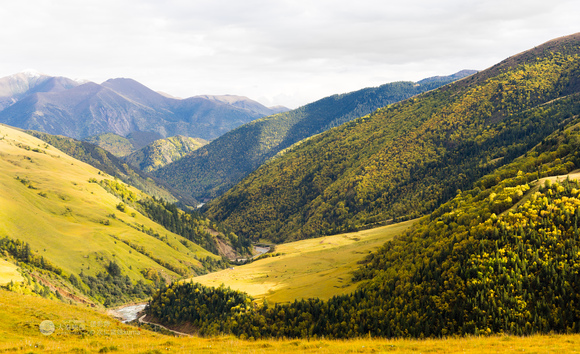 Tenzin's stardom has long grown much larger than himself. CCTV news, China's national broadcaster, commented that the episode has "provided new ideas and channels to the public sector to showcase local culture by 'telling good stories'". But it will be an even more compelling story if Tenzin and those working with him can shape this momentary fame into a sustainable brand, and elevate an entire community into social prosperity through it.
"Tamdrin #DingZhen recently became a social media star after a photo of his bright, sunny, and innocent smile had gone viral." HUA Chunying, Spokesperson at China's Foreign Ministry, tweeted shortly after Tenzin became a social media phenomenon. But people are already contemplating what comes after this dazzling virality.
LU Shihan, a technology commentator, wrote on Weibo. "Tenzin will help bring into spotlight those working beside him and behind him, as well as those toiling on this beautiful land. This will be the most meaningful thing that came out of the social media frenzy."