By MA Yue
"This was probably the first time I'd seen so many coffee brands in one place," said photographer Peggy Zhu, just back from a foodie fair in a leafy Hangzhou suburb. Over 20 coffee roasters, 10 bakers, all little-known independent operations, occupied stalls in the street. Zhu is no stranger to this kind of fair which is becoming popular in big cities around China this year.
"I'm always either visiting a market or planning to visit one," said the self-proclaimed travel and lifestyle enthusiast.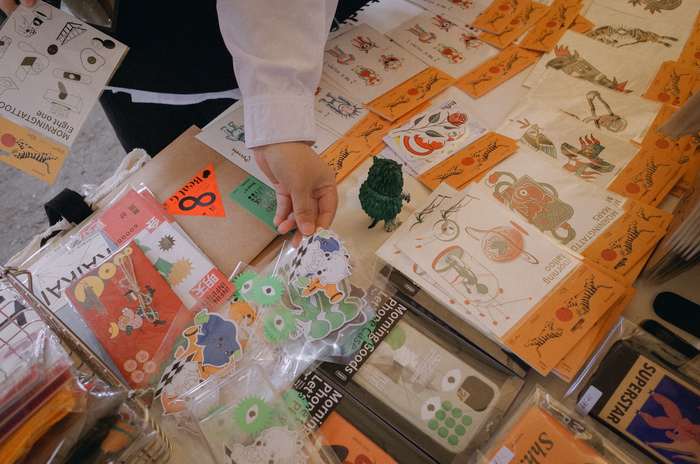 For businesses nearby, fairs improve footfall and increase sales. In May, more than 80,000 people visited the Shanghai Anyi night market on its reopening. In a posh new neighborhood in the outskirts of Beijing, a weekly street fair that began in the summer attracts visitors from all over the city, some driving for more than an hour to get there.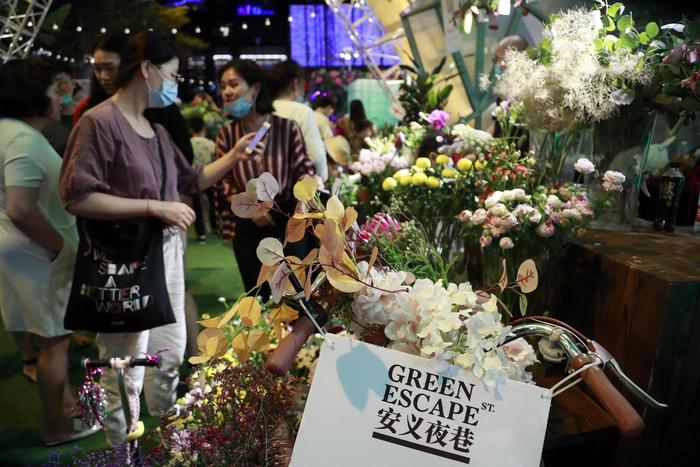 A local real estate developer said that although almost entirely consisting of independent brands, the fair had been very helpful to local malls. Foot traffic was up at least 20 percent on a regular weekend.
Unlike traditional street markets in China that sell second-hand goods, various junk and household goods, these markets are carefully planned. They include gourmet food, trendy crafts, and eye-catching knickknacks to suit the taste of global-trotting urban youngsters, forced to stay at home until the world gets back under control.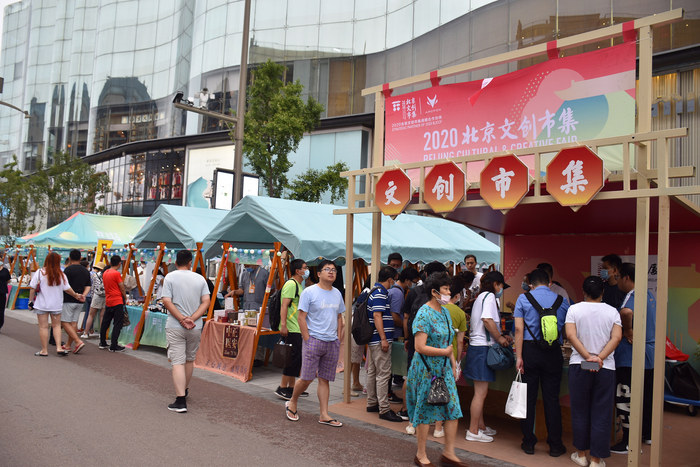 Some local governments are active in organizing events to help small businesses and revive traditional retail spaces, but most are masterminded by private planners.
One such planner is Woodstock of Eating, which holds pop-up fairs around the country. During an August event in Beijing, tens of thousands of people poured into the open-air marketplace in a historical district now full of sleek co-working spaces art galleries, coffee shops, and trendy eateries.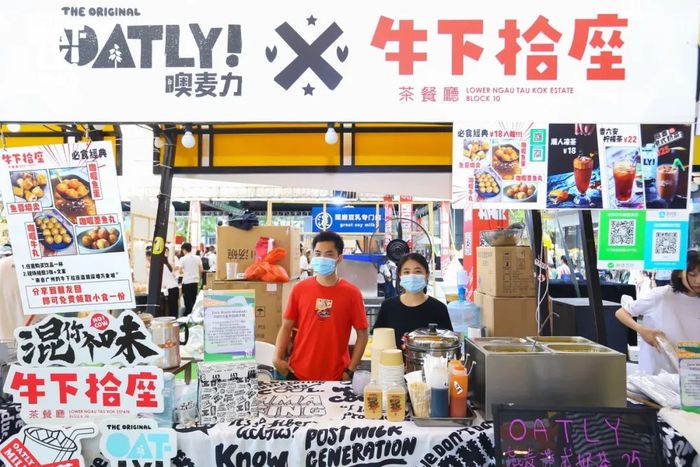 Alongside eating, the mainstay of Woodstock of Eating, organizers invited publishers, independent bookstores, and book design studios to the Beijing event.
"Many brick-and-mortar bookstores have shut down and won't bounce back as quickly as restaurants. We hope the fair is a chance for them to meet book buyers," Bian Bian, co-founder of Woodstock of Eating told Jiemian News.
More than 130 businesses participated, and other than books and food, there were accessories, vintage clothes and crafts by local designers. For participating businesses, sales during the fair were three to five times higher than in their brick-and-mortar stores. But food is still the biggest draw.
"We knew from day one that there has to be food," Bian Bian said. When the team looked into event space in Beijing five years ago, they were surprised that there were no pop-up street fairs offering ready-to-eat food.
"The operational cost at least doubles when you introduce food," Bian Bian explained. "There are a lot of bureaucratic procedures."
But the team decided that eating was essential to Woodstock, a communal experience.
"Everyone eats regardless of age, nationality, or social class. People also spend more money when there's food. You can get a snack, walk around for a bit, and get another drink when you finish the snack."
For participating restaurants, it's both science and art creating an experience that leaves an impression. There needs to be a well-thought-out menu representative of a restaurant's style. Portions should be small – eaters spend at most ten minutes at a stall, as Bian Bian likes to remind restaurants.
And the layout of the stall must be social-media friendly.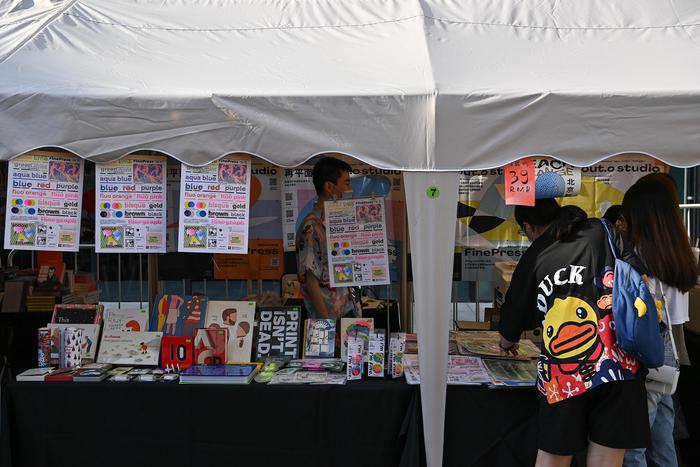 "Everyone brings a camera," Peggy Zhu said. For her and her friends, a trip to a street fair is also a photo op not to be wasted. For organizers like Bian Bian, social media posts are free ads that bring more visitors.
Street fairs provide valuable opportunities to extend reach the new customers and get feedback.
"If I like a stall, I'll make sure to follow their online stores, or sometimes visit their brick-and-mortar store," Zhu said.
A craft maker in Beijing told Jiemian News that her online store following increased by 50 percent three days after a street fair. The network effect can be limitless.