Over forty years have passed since a ramshackle fishing village with nothing special to commend it except a view of Hong Kong across the bay caught the eye of the Central Committee of the Communist Party of China. In May 1980, to very little fanfare, the village was declared a "special economic zone."
DENG Xiaoping quietly declared that the SEZ would be a testing ground for market capitalism within a community steered by socialism with Chinese characteristics, and on August 26, the initial regulations of the Guangdong Special Economic Zone were laid out. On that day, China began its arousal from a sleeping giant to the global colossus that bestrides the world today.
And on the shores of South China, the village of Shenzhen began its own transformation. Despite the careful planning with which the process began, today's Shenzhen bears little resemblance to anything anyone could have imagined in 1980. No one could have predicted that the unexceptional village would become the regional and global powerhouse it is today. In 40 years, Shenzhen has grown from a collection of muddy streets, to become the Asian, if not global, heartland of new commercial technology. It is here that technology comes to be transformed from interesting theories and gizmos into world-beating systems that transform whatever markets, products, and lives they touch.
Over the four decades, people have come and gone, their fates entwined with the city's own. From the very beginning of Shekou port to the hustling, hectic peak of Huaqiangbei, the people of Shenzhen arrived there following dreams of every description. Today those dreams are not just set in stone, chrome and glass, but have conspired to create almost unheard-of prosperity. They are written in the arrays of astounding economic numbers that this shining city on the bay continues to generate month after month, quarter after quarter, year after year.
Shekou
Chinese Teacher's Day, 1988, will be engraved on the memory of WU Chuzhang forever. It was the day he had lunch with YUAN Geng, a legendary guerrilla fighter, war hero, spy and visionary. One of the earliest proponents of reform and opening up, Yuan masterminded the creation of Shekou Industrial Zone which paved the way for the future SEZ.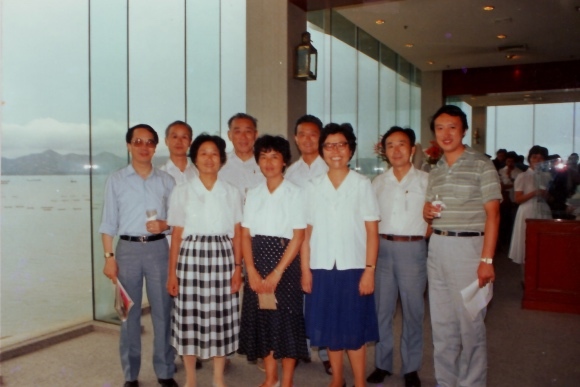 The zone was established in 1979 and became the bellwether of reform and opening up, attracting workers from all quarters of China. In all the haste to modernize and industrialize, by 1982 there was still no school in the zone. Bright young things had flocked there to carve out previously unimaginable lives for themselves, and naturally enough, they soon created more bright young things of their own! These children needed a school. There were only two high schools in Shenzhen and the city ranked second-last in Guangdong for college entrance.
Yuan proceeded to open schools in the zone. Wu was among the first teachers recruited by headmaster CHEN Nanxian, a Peking University graduate who dedicated his whole life to the education course of Shenzhen. He was 43 and knew almost nothing about Shenzhen.
"I saw nothing but farmland," Wu said of the day when the green train slowly pulled into Shenzhen Station. "The highest building was no taller than the average residential block in Shanghai."
When Wu arrived, the school was still a construction site. He and the other new teachers rolled up their sleeves, grabbed whatever tools were available and set to work to ensure that school would open in September. But they were very well-paid.
"In Shanghai, I got 87.5 yuan (US$ 13) a month," Wu said. "But in Shenzhen, my salary was 210 yuan."
Shenzhen was a kind of frontier town at the time, much more focused on simply getting things done rather than amassing tedious bureaucratic procedures. The fishing village was soon the gateway to south China. All over town as skyscrapers headed skyward, profits, salaries and quality of life reached for the stars alongside.
In 1990, Wu became one of Shezhen's first political advisors, or, in his one words, an agony aunt for locals. The development brought opportunities. Many of Wu's friends started businesses, but Wu clung to the chalkface until 2001 when he retired.
"Looking back, I'm glad I took part in the great course of Shekou in the 1980s," Wu said. "I fulfilled my life and left my legacy to the city."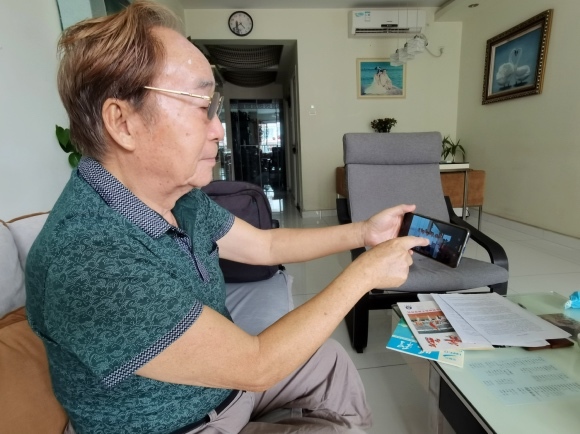 Luohu
People like Wu set a good tone for Shenzhen, making it a dreamland for the ambitious youth. YU Jun graduated from Wuhan University in 1990 and decided to join the ranks of the fortune seekers in Shenzhen.
When Yu arrived, the farms that Wu saw were now industrial parks and apartment complexes. Yu was shocked by the modernity, but soon he found dark issues lurking behind the neon dazzle.
The skyline of Luohu rose resplendent above cheap, unappealing housing. Imported cars were everywhere, but the rickety buses were mostly empty.
"Everyone was busy making money, but I saw very little organization," Yu said. "There was no regulation and companies more or less operated however they wished."
On October 8, 1990, the first McDonald's in mainland China came to town. Yu and his colleagues eagerly joined the line of the hungry and the curious, keen to try this unimaginable foreign delicacy. They waited three days for their Big Macs and fries.
Yu wasn't sure about how he felt about the city or the Big Mac. It was an odd taste. Then in February 1993, the Shanghai composite index tripped, stumbled, collapsed and continued in freefall for 18 months. By July 1994, it was worth about 80 percent of its peak.
"Before the market crashed, no one gave much thought to the city's structure," said Yu. "Shenzhen was a goldmine. For everybody. The city that lived quite intensely in the 'now' need to take some time to think about the future."
Yu started a business in 1998, but made some poor choices and sold the company a few years later. It was then that he noticed Shenzhen was a town with a rich urban culture. "Success breeds success and Shenzhen suddenly had a vibe that attracted artists."
As time passed, Luohu became the "old town" of Shenzhen and Yu moved to Nanshan in 2013, but he still visits friends for a walk in Luohu.
"Luohu is still where the amazing stories of Shenzhen to be seen," he said.
Huaqiangbei
NI Wenxiong also came to Shenzhen by train. He was 19 when he first arrived in 1995. With no time to be stunned by the urban view, Ni headed for his sister's little computer store in Huaqiangbei and stayed there for the next 25 years.
As the twenty-first century dawned, all the electronic wizardry of the world made its way to China from Europe and America, via Hong Kong. The first stop in this terra incognita was Huaqiangbei.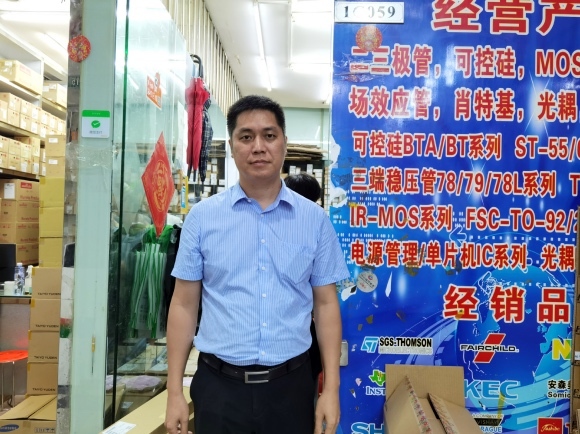 Making money was easy. Opportunities were everywhere. The only thing one had to be careful about was not to encroach on someone else's turf.
"Everybody who was anybody was after a bargain, all with ready cash to splash. For some it was simply a matter of immediately selling on whatever product they had to someone next to them for a higher price," Ni said.
Then came e-commerce.
"The internet left little wiggle room for vendors as the price of everything was suddenly made clear," Ni said. He lost some regular customers in the shakeup, but also made some new friends online.
Huaqiangbei's fame as a large and vibrant electronics market was a double-edged sword, as it soon became the central clearinghouse for shanzhai: counterfeits, fakes, and knock-offs.
Shenzhen police worked hard to smash the illegal market and, with their success, the stuffing has been knocked out of Huaqiangbei. A new identity will be required if the district is ever to thrive again. Ni believes the future lies in tomorrow's domestic products, with yesterday's imports firmly in the past.
Ni now runs a company with shops in other electronic markets, but he is certain that it was Huaqiangbei which made him who he is today. Even as the business there shrinks as never before, he has no plan to close his first shop.
"Huaqiangbei is where I come from. This shop is the touchstone of my success," said Ni. "As long as it stays open, I knowing I'm still standing tall in the business."
Here to stay
Life in a Chinese metropolis isn't always easy, let alone to take root in one. In 2015, UK graduate WANG Zhe, originally from Henan, joined a media company in Beijing, a city she loves as much for its hutong as its history.
Five years later, Wang found herself at the crossroad of a tough decision. The turnaround pivots on the problem of Beijing hukou, the all-important residency permit and everything it implies for education and housing in the city.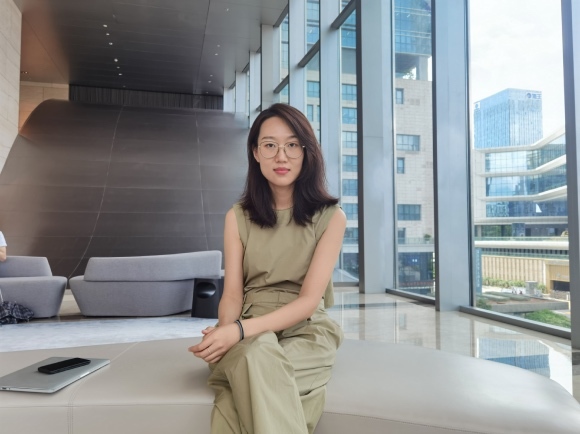 "My friends are getting married, buying houses and arranging schools for their children. So much of that is connected to a Beijing hukou." It's almost inconceivable that Wang will be granted Beijing residency any time soon.
During the lockdown, she and her boyfriend had plenty of time to think about their future. They saw an obvious way forward and as soon as he completed his doctoral degree, they caught a train for Shenzhen.
"Shenzhen is the only top tier city with easy residence conditions," she said.
Before taking the plunge, Wang visited Shenzhen several times. "It is very different from northern China. Shenzhen is very clean, with a vibrant community of young people," said Wang. "People here respect rules."
Approaching 30, she has a lot to think about. She wants to buy a house, out of the question in Beijing. But house prices have been rising steadily this year and Wang already felt under pressure before the goalposts quickly shifted while she was in the process of moving.
According to new regulations, she will only be eligible to buy a house only after having held a Shenzhen hukou for three years and paying social security throughout. She has to rethink her plan again but has no plan to give up.
The Guangdong-Hongkong-Macao Greater Bay Area promises to be another area of great opportunity for young people. Two weeks ago, Wang obtained her Shenzhen hukou through the talent introduction program. She applied online and got the permit only one week later. She was surprised by the high efficiency.
"I came to Shenzhen to make it my home, and now I'm Shenzhenese. I want to stay," Wang said.