By YANG Xia

Translated By GU Yiwei
Wang Shu, first mate of a container ship, is in no mood for celebration of the Dragon Boat Festival which fell on June 25, the same day as the International Day of Seafarers. Scheduled to dock at Shanghai on the second day, he was finally going home after 339 days at sea on the most eventful voyage of his life, plus another 14 days in quarantine, of course.
Back in January, he was to be relieved at Ningbo to go home for New Year. But now he's been on board for another five months, sailing to Taiwan, North America, and back to Zhejiang. Relief was scheduled several times but never arrived.
Wang is not the only one suffering. Aside from mass cancellations, border closures and travel restrictions, the global shipping industry is adrift on a raft of impossible crew changes and repatriations. On the oceans of the world, more than a million women and men work on 65,000 ships with at least 150,000 due (or overdue) for relief. The uncertainties of life on board have taken their toll on the sailors' physical and mental well-being.
Cruise ships are in even more trouble. The Empress of the Seas has 323 Chinese sailors on board. All the passengers disembarked weeks ago, but the crew has not been allowed on shore despite the ship being apparently virus-free. A recent tweet by someone claiming to be crew of Royal Caribbean's Majesty of the Seas said that over 300 Chinese seamen were stuck at the British port of Dover. An investigation by the Miami Herald suggested that of the 100,000 cruise ship workers stuck at sea in May, 578 had tested positive for the virus.
This year's International Day of the Seafarer reminds us that sailors are key workers. We are now all too aware of dreadful living and working conditions in merchant fleets the world over. The problems of relief and repatriation have caused a wide-spread outcry.
Sea trade will be the lifeblood of the global recovery. For that recovery to go well, a global army of healthy and secured merchant sailors must be ready and eager to go to sea again.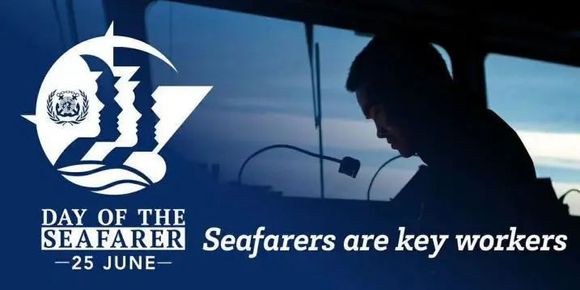 Temperatures rise below deck
"Without shipping half the world would starve and the other half would freeze... Without sailors there would be no shipping," said Efthimios Mitropoulos, former secretary general of the International Maritime Organization.
More than 80 percent of global trade and around 90 percent of China's imports and exports are transported by sea. With well over 1.5 million sailors, China is the top supplier of on-board labor in the world.
It takes a lot to run a tight cargo ship. There is the deck crew who we think of as "sailors." There are engineers, technicians, doctors, cooks and other catering staff. The large crew and their shared responsibilities make changing personnel an intricate process requiring international coordination. In the past, a sailor applied for repatriation a month before his contract was up and was relieved at an agreed-upon port. The maximum time on board rarely exceeded 12 months.
Shi, 24, is a third mate of a VLCC (very large crude carrier, or supertanker). He has been at sea for 13 months. He should have been relieved in April, but nothing happened and he stayed on board for another two-month voyage from the Gulf of Mexico to South Korea. For months, the only vegetables he has seen are onions and he is already showing symptoms of mouth ulcer.
Fatigue, loneliness and uncertainty wear on a sailor's mental health. The International Transport Workers' Federation has repeatedly stated that "failing to relieve fatigued, stressed and desperate crew… [will invite] accidents or major incidents which will damage the shipping industry and the reputation of seafarers."
Captain Deng Dabo, told Jiemian News that serving for longer than 10 months does lead to an increase in accidents. Extended periods on cargo ships can impair sailors' judgment and cause serious incidents. Long-term isolation and emotional suppression create tensions and an undercurrent of violence. A crew member whose relief was months overdue once attacked his captain with a steel pipe, and since the onset of the pandemic, suicide has claimed many sailors' lives.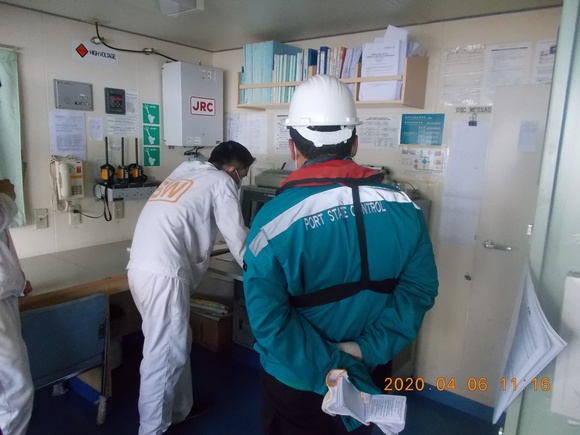 Prison ships
There are two sides to the story, of course, and for every sailor trapped at sea, there is another trapped on dry land. As most are paid by contract, if you don't sail, you don't get paid. Every day on land is a day without income. Sailors have taken to supporting their families through menial jobs while anxiously awaiting a call. "It's hard to last for more than three months at home," one told Jiemian News.
Far from improving, the situation has got worse since May. As countries tighten border restrictions, it becomes almost impossible for overworked sailors to disembark.
"This is a global crisis." Said Chen Gang of Wuhan University of Technology. "Countries need to balance their controls with shipping management or the industry will collapse."
Since March, China has said a lot about crew changes and seafarers' rights, but according to those Jiemian News interviewed, the real situation at sea has changed very little.
Jiang Xiao is a junior seaman denied relief twice in February and March. Despite the death of his grandfather, he was forced to remain at sea for another three months until policies were relaxed in June.
In China, restrictions differ from port to port. Due to the complexity of the task, crew changes only started to pick up speed in May and June. By June 22, 45,087 China seamen had been allowed to disembark.
A sailor might be forced to stay on board for months if there is no replacement. "It's slightly better on fixed routes with predictable schedules. You miss one switch, there's another chance in two months," said Wu, a cargo ship captain who has been at sea for two months longer than normal.
"It's much harder on long-haul routes, both physically and mentally," said Wu. A sailor arriving from Brazil will be at sea for another three or four months if barred entry, an almost certainty given the severity of the outbreak there. "It's almost a sure recipe for mental meltdown."
For shipping companies, the economics work against crew changes. The cost of testing and quarantine are paid by the ship owners. Captain Deng estimates that the cost of crew change can be 5,000 yuan (US$710) per person now, almost 20 times more than normal. This is an odious burden even for multinational giants. Some small private operations force sailors to pay for the expenses out of their own pockets.
"In a big city, the cost of central quarantine is more than a junior sailor's pay. And they may need to go through the process again when they get back home. It's simply unaffordable." Wang said.
Logistics are most complicated for those on long-haul cruise voyages. The large number and mixed nationality of crew make relief even less likely for individuals. Even if they do get off the boat at an alien port, a flight ticket home can prove impossible to obtain.
Heading for the rocks
The crew change crisis is only the tip of the iceberg: isolation, extended periods away from home and pressure take their toll on mental health. Many feel guilty for being away from their families. "Nine out of ten sailors are very homesick most of the time," Captain Deng said.
Isolation adds to the mental strain. The homogenous work, an inability to bond with non-Chinese coworkers and poor to nonexistent internet connections on the open ocean made life difficult enough for sailors long before the pandemic exacerbated everything.
Captain Deng, whose hometown in Hubei was locked down during the outbreak, said he felt "extremely worried and guilty for not being able to share the burden with his wife and take care of his family."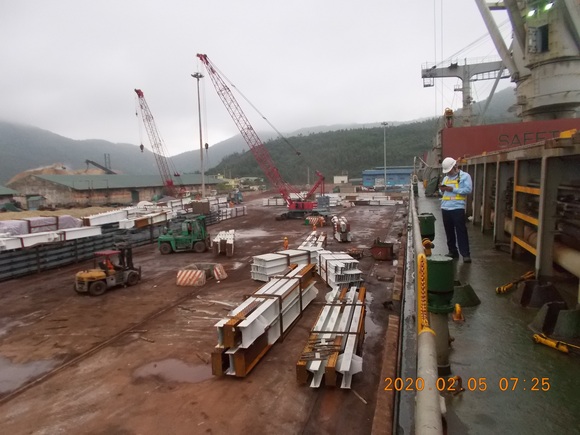 There is also the stress from work. Tight schedules make work on board almost hectic. Goods need to be unloaded within hours of docking. "Every day on a ship is a weekday," Captain Deng explained. "There is no rest, even when the ship is not at sea."
After an eight-hour shift, a sailor often works two to three hours more. When off duty, they are always on call. Major incidents sometimes require the attention of the whole crew, and the pay is not great.
In China, senior seafarers' salaries are close to the international norm, junior sailors are paid less than overseas peers. It takes more than a decade for a novice to move up the ladder and the industry is now looking at staff shortages.
Even the most passionate about the sea are discouraged by the lifestyle and pay. Jiang Xiao, who studied shipping and navigation in college was one of only two people in his class who chose to go to sea. Most sailors are forever considering switching jobs.
"I love shipping," Jiang said, "but I also need a life. I feel guilty for not being able to spend time with my parents. And how are you supposed to date if you're always gone for a good nine months?"
Wang, however, is hopeful. "I am sailing on the open ocean, to safeguard international shipping and global trade," he wrote in a letter to his eight-year-old daughter for her birthday. "This may sound complicated and you may hear other people dismiss my job, but I'm sure one day, when you understand everything, you'll be proud of me."