By PENG Xin
The once-ubiquitous USB memory stick officially lost its patent protection on November 15. What many may not realize is that these devices were invented by a Chinese company.
Memory sticks, thumb drives, flash drives – they go by many names, but they are all a form of flash memory with a USB (universal serial bus) connector. They plug into a computer's USB port, and the processor sends commands so that the computer will recognize them as an external drive. In their time, they made the transfer of data from one computer to another quick and easy.
Memory sticks have no moving parts, which makes them shock resistant. They offer much more capacity that soft disks. And it is much easier to edit the data on a memory stick than it is on a laser disk. Memory sticks can also be used as the boot drive for a computer. This means that if your computer system does develop a fault, you can use a memory stick to restore it.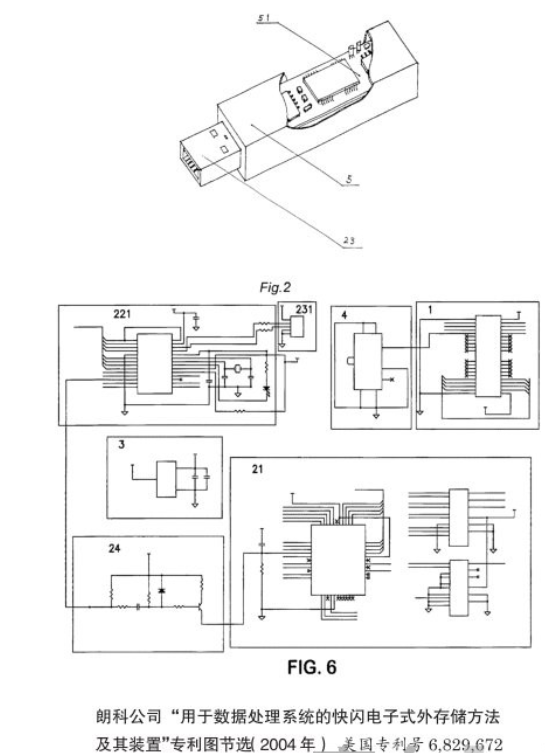 On November 14, 20 years ago Netac Technology filed the application that would become patent no. ZL99117225.6, for a "method and apparatus for external storage for a data processing system, using electronic flash memory." The patent was officially approved by the National Intellectual Property Administration in July, 2002. Netac went on to obtain a patent from the U.S. Patent and Trademark Office for their flash drive (U.S. patent no. 6,829,672). This patent was disputed by an Israeli company, M-Systems, and a Singaporean company, Trek. But Netac was ultimately confirmed as the inventor of the world's first memory stick, and the rightful patent holder.
This patent was heralded in China as a breakthrough, ending two decades of frustration in which no Chinese company had obtained a patent for any technology relating to data storage. The patent established Netac as a leader in the memory stick market, and was Netac's key weapon in several legal battles with other companies that made data storage devices. The patent earned considerable royalties for Netac, and the company became proactive in launching legal actions.
In 2002, Netac filed suit against Huaqi Information Digital Technology, alleging that Huaqi's Aigo memory stick infringed Netac's patent. This suit ended up being known as the first intellectual property rights case in China's IT industry. Netac went on to sue other memory stick manufacturers, including Sony and PNY. However, the targets of Netac's action struck back, and in 2005, nine companies jointly petitioned China's National Intellectual Property Administration to have Netac's patent declared invalid.
The case was eventually resolved through mediation, with Netac and Huaqi jointly announcing an agreement. But Netac's patent lawsuit days were far from over.
Tianyancha, a business registry database, has records of 380 patents belonging to Netac Technology. And of the 72 lawsuits that have involved Netac over the last few years, only three were not patent disputes. In 72.6% of the cases that made it to court, the dispute was over the alleged "infringement of invention patent rights."
Another Netac invention worth mentioning is the write-protect function that was once very popular on memory sticks. This was a physical switch on the stick that would prevent any alteration of the data saved inside. It was patented by Netac, and any other brand of thumb drive that wished to add this function had to pay licensing fees.
The memory stick patent generated massive profits for Netac Technology. In January 2010, Netac went public on ChiNext, the high-tech board of Shenzhen Stock Exchange, becoming the first mobile data storage stock available on the Chinese markets. In the nine years since it went public, Netac has amassed net profits of CNY 295m. Its patents have generated an average of CNY 33m in net profits each year. In 2018 and the first half of 2019, patent royalties remained one of Netac's three main revenue streams (the others being product sales and property rental).
But as its patents expire, Netac faces the prospect of a massive shortfall in revenues. In 2018, Netac earned CNY 36.29m in patent licensing fees in 2018. Even though that figure was down 10.27% on the previous year, patent royalties were still the company's largest source of income.
In information released for the first half of 2019, Netac reported that new technologies like cloud storage, cloud computing, and mobile internet were posing a serious threat to the mobile data storage market. The market for mobile storage devices is getting smaller, and the company's business has tailed off significantly. At this point, there is a real danger that it will disappear altogether.