By JIA Linwei
When CHENG Ke, the CEO of Ruhnn Holding Limited, introduces a new wanghong, (influencer in Chinese) on Sina Weibo (the Chinese equivalent of Twitter), many girls reply with comments about their eagerness to try their luck.
Founded in Hangzhou in 2001, Ruhnn was one of the earliest explorers of the influencer e-commerce model. It has groomed top wanghong like Eve Zhang (ZHANG Dayi), Chonny, and Dajin. Wanghong' job is building their fan base on social media through original content. Ruhnn's job is to provide product supply chain, direct internet traffic, operate online stores, handle logistics, and further promote their wanghong.
In April this year, Ruhnn was listed on NASDAQ, becoming the first company from China on wanghong e-commerce to go public. However, on that first day, its share price dropped below the initial issuing price. In the following month, the stock price fluctuated around half of the issue price by a large margin.
This is a sign that investors are not convinced of the sustainability of the wanghong e-commerce model.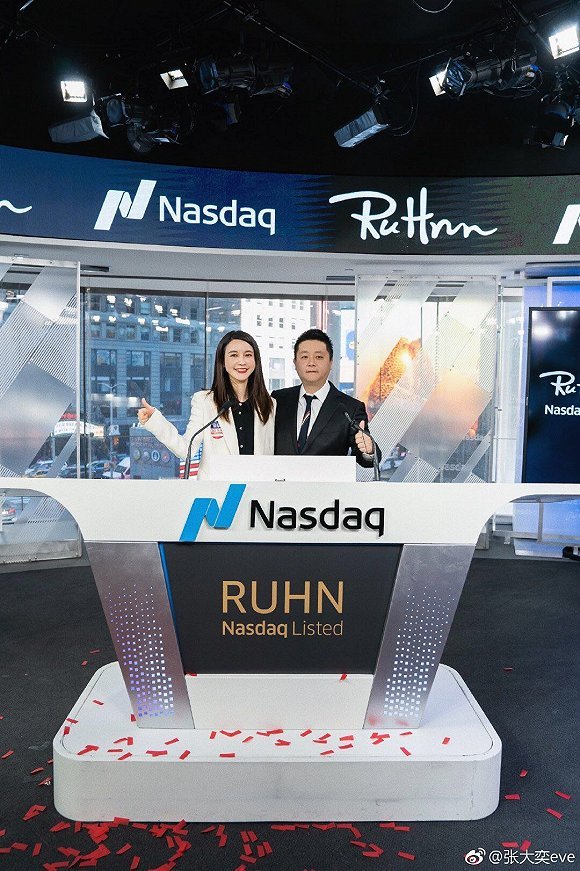 It is an open secret that Wanghong are also employed. To gain a foothold in the wanghong e-commerce has become a career choice for many people – isn't it nice to have fans, online stores and operation teams, while you only need to dress pretty, pose for beautiful photos and appear in advertisements? Take Ruhnn as an example. 17% of the profit from the self-owned stores goes to wanghong, for stores not owned by Ruhnn, the proportion is 30-50%.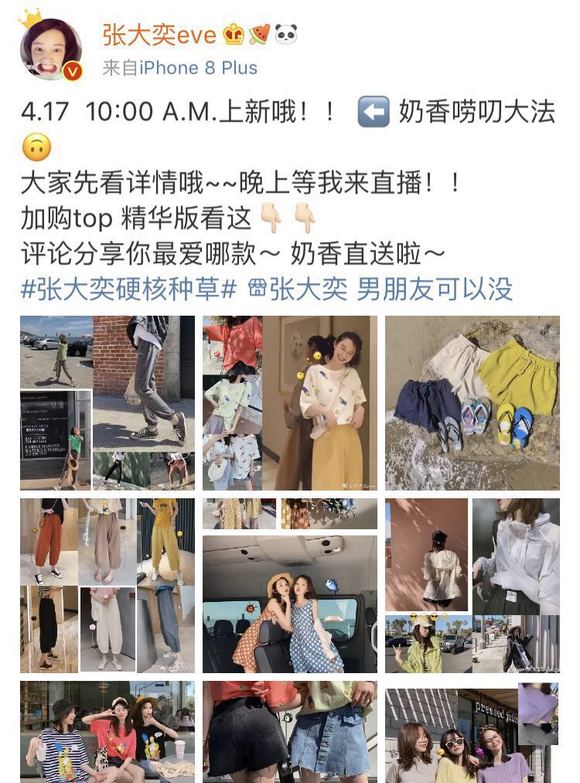 In the past three years, the number of wanghong Rhunn contracted with reached 113, but the top ones, like Eve Zhang, Dajin and GUAN Yizhi, generated most of the income. Eve, being the first wanghong signed in 2014, brought in half of Rhunn's income. This imbalance highlights the challenges this company faces.
The problem lies not in the business model. The success of Eve and her online store Wuhuanxide Yichu (in English The Wardrobe I Like), and many like her, validates this model. The question is how to churn out wanghong like Eve, who can generate influence and commercial value.
The Wanghong assembly line
With more online social media, such as Sina Weibo, WeChat public accounts, Xiaohongshu (a social media and e-commerce platform) and Douyin (China's Tiktok), establish themselves as super-large platforms, various types of wanghongs and bloggers have sprung up. As more influencer-hatching companies appear, they have transformed the making of a wanghong from a process of individual growth to an assembly line.
After Ruhnn went public, Cheng Ke once tweeted on Weibo an article "Wanghong 101: What is the real wanghong hatching?" He describes it as an integral process of three steps: training (class), promotion (building a fan base) and commercialisa
tion (arranging employment). The curriculum is customized. Outfit, make-up, photography, video-editing etc. are all covered in the classes. The training program lasts about 2-3 months and is free.
Cheng Ke felt the need to explain his rationality to critics. In his view, it's a good thing to train and promote wanghong so they can "cash in on their talent." This can speed up a wanghong's path to fame and success.
After signing with Ruhnn, Eve Zhang's follower on Weibo has increased from 300,000 to tens of millions. In 2018, on "Double Eleven", Tmall's shopping spree festival on November 11, Eve's online store generated 100 million yuan (around 14 million USD) in sales in 28 minutes.
Within two months of signing a contract with Ruhnn, Chonny's Weibo fans increased by nearly ten times.
Six months after Jeongyee signed with Ruhnn, her followers increased sevenfold. New listings of clothes in her store reach a million yuan in sales within a few hours.
Ruhnn publishes a monthly business briefing, which lists the increase in follower numbers, GMV (gross merchandise volume) generated, the traffic brought by trending hashtags, promotion plan, brand endorsements, etc. The best performing wanghong by all measures, named "Star of the Month," will get a quasi-front-page coverage.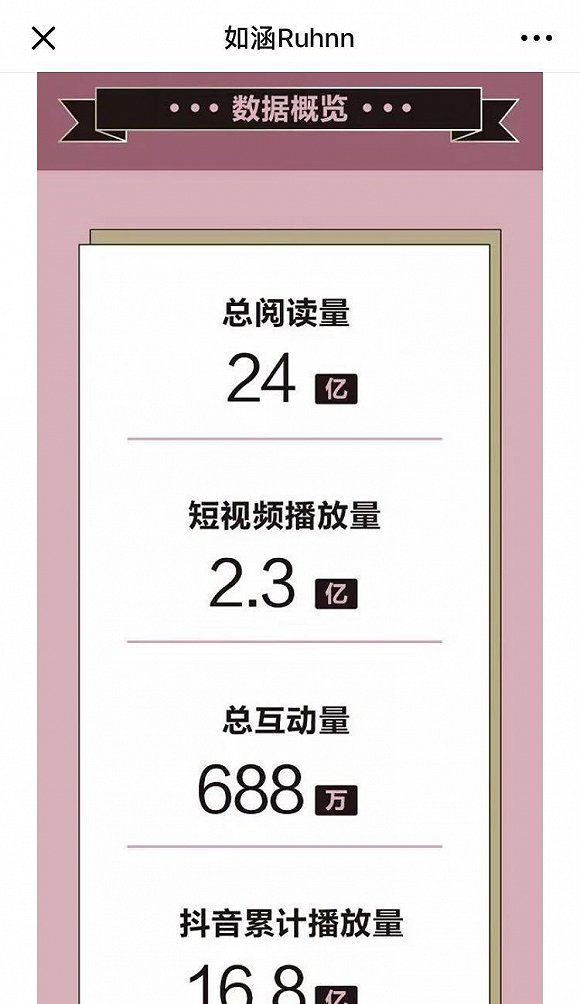 These briefings present the complete business model, which also serves as a reference for brands that want to collaborate with wanghong. However, as a comment to Cheng Ke's Weibo questions, "When wanghong are produced on the assembly line, are they still the internet influencer we want?"
Cheng Ke's reply was that, "We don't need that many Eve Zhang to prove us [...] We hope that each wanghong we signed will develop his/her own style." But when the persona and fan base of an influencer is not yet established, Ruhnn's involvement has the tendency to produce wanghong that are casts of the same mold. This is the drawback of an assembly line and one that the influencer industry is prone to.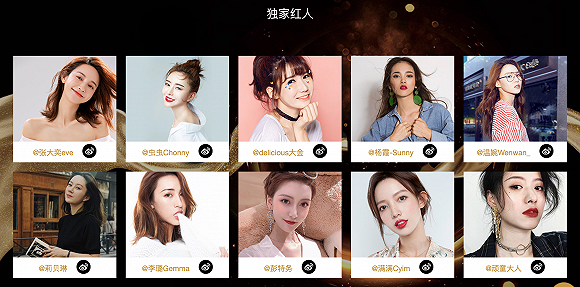 Online shoppers begin to find it difficult to differentiate the style of one wanghong from another. And then they find it difficult to differentiate the products wanghong sell.
For a long time, Weibo user "Mother God aki" has been keeping a record of the quality problems with online purchases from wanghong's clothing shops. In the past year, her Weibo posts focused on the copycat styles listed in different stores around the same time. There were so many of them it looks like a game of Bejeweled.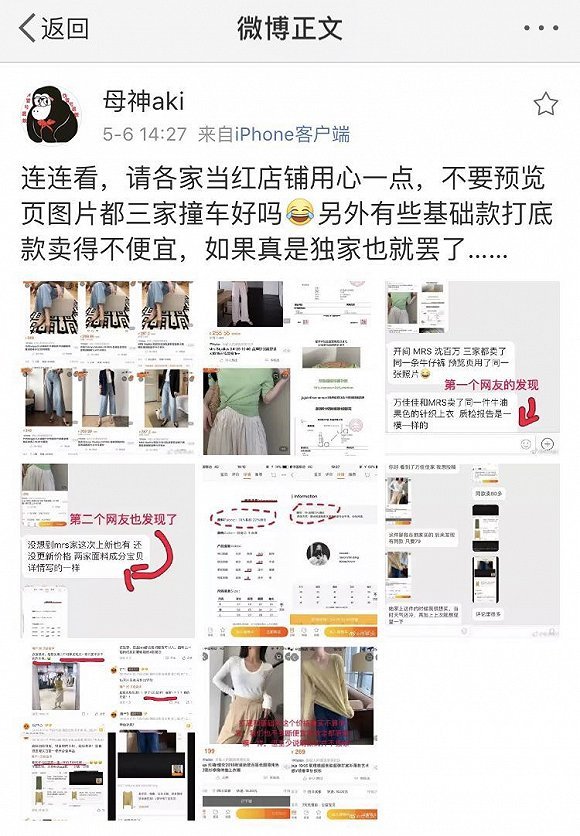 The assembly line becomes costly
Cheng Ke started introducing micro-influencers with far fewer followers. Sometimes they have between 100,000 to 300,000 fans on Weibo, sometimes they have less than 100,000. As established influencers get picked up quickly by different companies, they began grooming micro-influencers. To develop a micro-influencer into another Eve Zhang, companies need to make heftier investments.
The founder of a wanghong hatching company once told we-media "Duojiaoyutou" (WeChat ID: ylwanjia) that it costs on average 3 yuan (around 40 cents USD) to gain a follower on Weibo, but the wanghong company generally try to keep the cost under 2 yuan. Douyin follower costs as little as 10 cents, but the conversion rate is low.
Running with these numbers, if a company wants to develop a wanghong with 3 million fans, it will cost, on average, about 1 million yuan (around 143,000 USD). And when this influencer opens and markets a shop on Taobao, companies will need to invest more on Taobao marketing products to attract traffic to the store.
According to Ruhnn's prospectus, the per capita marketing expenses of its wanghong has increased from 450,000 RMB (around 64,000USD) in the first quarter of 2017 to 630,000 yuan (around 90,000 USD) in the fourth quarter of 2018.
Ruhnn has been suffering an increasing loss in the past three years. According to its prospectus, though its revenue increased from 577 million RMB (around 82.15 million USD) in 2017 to 947 million RMB (around 134.83 million USD) in 2018, to 856 million RMB (around 121.88 million USD) in the first three quarters of 2019. It's loss has increased from 40.14 million RMB (around 5.72 million USD), to 89.95 million (around 12.81 million USD), to 57.5 million RMB (around 8.19 million USD) respectively.
This was mainly because of climbing expenses. In order to groom and promote their influencers, Ruhnn's advertising expenses grew by over 614%, reaching from 9.92 million RMB (around 1.41 million USD) in Q2 of 2016, to 70.84 million RMB (10.09 million USD) in Q4 of 2018.
Although Cheng Ke mentioned in his Weibo post, shareholders like Alibaba and Weibo are not in it for immediate cash returns. More investors come to see the widening loss as a failure.
Upgrading the game
The concept of MCN originated from the United States. After being introduced to China, MCNs' services became more specialized. Rhunn is an MCN in e-commerce. Papitube, founded by top influencer Papijiang, and Onion Video, producer of Ms. Yeah's Office Cooking, are MCNs for short video platforms. There are also MCN service providers that integrate multiple channels and platforms, like IN·MCN.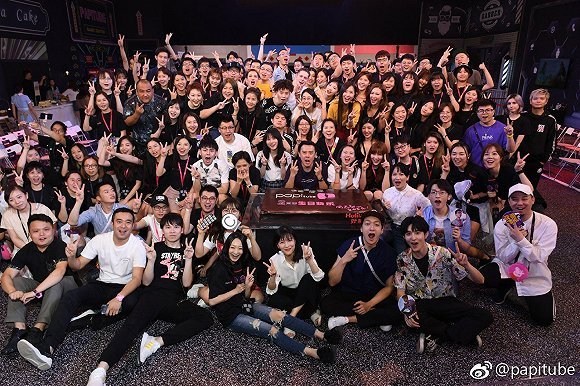 XIE Yinglan has almost 20 years of experience in public relations and digital marketing. At the end of 2014, Xie founded her own blogger agency. Recently, she established a strategic partnership with IN·MCN to head the blogger business of its fashion sector.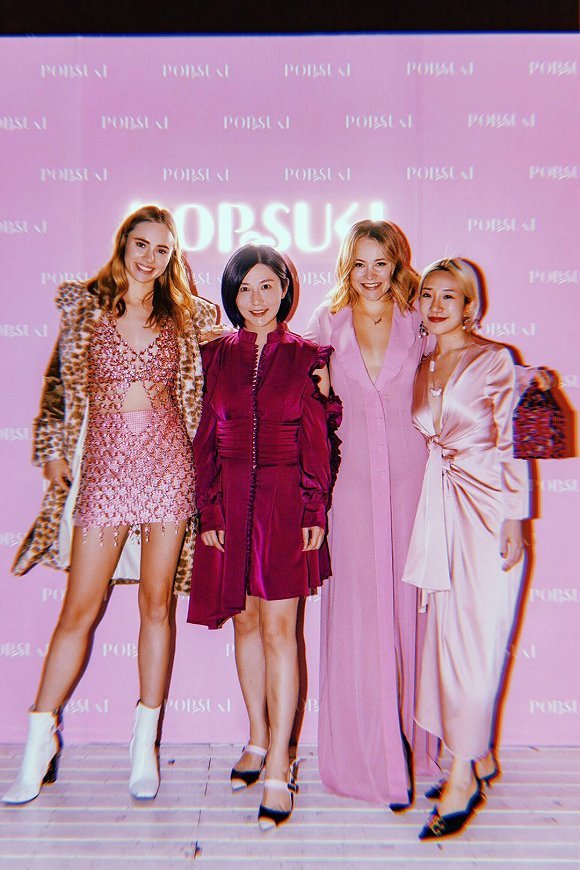 In China, a Key Opinion Leader (KOL) is also called a "blogger" (Bozhu in Chinese). Xie was among the earliest blogger agents, connecting top fashion KOLs like gogoboi , Dipsy, Chrison , and Anny Fan with business opportunities.
Xie explains that the concept of "top blogger" appears more often in business negotiations. Clients are always looking for the best campaign plans compatible with their budget. Putting its focus on close collaboration with top bloggers, IN·MCN develops a pyramid resource structure made up of celebrities, top bloggers, and micro influencers. It can then customize campaign plans to suit its clients' needs.
"Blogger is not the same as wanghong. They have an artistic personality. Their talent and creativity set them apart." Xie asserts. For example, gogoboi is famous for his snide remarks, Dipsy takes exquisite photos, Mr. Bao is a connoisseur of handbags.
In most cases, Wanghong refers to individuals with a youthful and beautiful look, and are sometimes negatively associated with celebrity gossips and cosmetic surgeries. They like to share moments of their daily lives, beauty and fashion tips, or cherished items, creating illusions of a glamourous lifestyle.
Wanghong and bloggers are two different types of influencers in that they have different development strategies, fan base, customer demographics. According to Xie, wanghong's career is usually shorter than that of a blogger. Mid-to-high-end brands prefer to collaborate with bloggers, while wanghong appeal to mass-market brands.
Feng Min, founder of Ruhnn, has previously expressed intention to partner with Xie Yinglan, with the hope that the latter's blogger resources can be integrated into Ruhnn's business model to cash in on internet traffic. Xie, after the initial talks, felt that it was not appropriate. "Because the demographics of Ruhnn's fan base are different from ours. Our bloggers' biggest source of revenue is advertisement. If we rush to transform ourselves into an e-commerce model, which we are not good at, it will have a big impact on our current advertisers and audiences. It may not be worthwhile." She said.
Xie still remembers that when wanghong agencies first gained tractions on Weibo, she was often invited to industry conferences. At that time, more than one MCN agencies claimed that they would initiate a new curriculum for "new media artists" at Beijing Film Academy to "mass produce Eve Zhang".
In Xie's opinion, that is impossible. "Be it Eve Zhang or gogoboi, neither can be replicated. Because they are unique individuals, not a product that can be mass-produced. If people love someone's blog posts or their persona, it is mainly because of the person's personality and unique quality." Xie said. "If one doesn't have it, one can't make it. No matter how many millions you spend to make it happen. "
A top blogger, therefore, is scarce.
Xie thinks the impetuous industry growth is a double-that many newcomers and MCN agencies are hastily producing wanghong to make quick money. In the past couple of years, this has resulted in many follower and traffic fraud, which caused real headaches for brands. With the rise of multiple social media platforms and a surge in the number of content creators, the competitiveness of top influencers has increased dramatically.
Xie was one of the first to start business cooperation with gogoboi. Gogoboi was among the first fashion bloggers on Weibo and had about 20,000 followers in 2011. Now with more than 9 million followers, gogoboi is still one of the biggest names in fashion blogging.
It takes time to accumulate followers. "As the Chinese saying goes, 'a camel, though dead, is still bigger than a horse'. Gogoboi has 9 million followers. Even if only 150,000 follows him to a different platform, he would still have more fans than a grassroot blogger." Timing is just as important. Early entry gives an influencer an advantage to take the lead.
Top bloggers are branching out
According to market research firm Frost & Sullivan, KOLs in China, appealing to millennials, generated 32.9 billion yuan (around 4.6 billion USD) in sales in 2017. But Tencent Report on the Generation Born after 2000 points out that this more individualistic generation cares less about KOLs. Moreover, the KOL industry has grown big enough to catch the attention of the government and we can expect tax policies to tighten, which will affect companies' profit margins.
"Be prepared for tough times even when life is good" is a Chinese proverb influencers live by. In order to gain followers and keep ahead, they are constantly repositioning themselves.
Having witnessed the emergence and flourishing of social media platforms, and rise and falls of bloggers, Xie Yinglan stressed that content upgrade and diversification is a key trend in the KOL industry.
Content needs to be adapted for distribution on different platforms. But more importantly, you will not want to miss the major shifts in content form. "2017 China Short Video MCN Industry Development White Paper", a report released by Meipai and Analysys, predicted that the number of short-video MCNs would account for 73% of MCNs in China in 2018 and reach 3,300.
In 2018, everyone wanted to do videos, whether it is a blogger taking it on all by him or herself, or a well-equipped MCN organization. But making a video is more difficult. On top of that, bloggers needs to customize contents with different focus and edits for fans on different platforms. "In the world of KOLs, new trends come out so fast that no one can use past experience as a reference. They can only explore to move forward." Xie said.
Top bloggers began learning the craft while doing it. The MCN industry is also making big moves.
AI Yong, the CEO of IN·MCN, announced at the 11th ROI Awards and Festival that one of the company's key strategies is to form strategic partnerships with leading platforms, and to build differentiated operation approaches and teams. It has established collaboration with Douyin's digital marketing matching service Star Map Platform, Tianjin-based Galaxy Entertainment Media, and other companies.
At the same time, top bloggers are branching out. They begin developing diffusion projects to promote micro-bloggers from within their own team.
Taking Shenyefachi as an example, in addition to the top blogger persona Miss Xu, XU Yan has groomed bloggers like Caizhuangdan (beauty blender), Xiaohuanggua (little cucumber), Xiaotuji (bonnie rabbit), Amao, each with their own WeChat public account.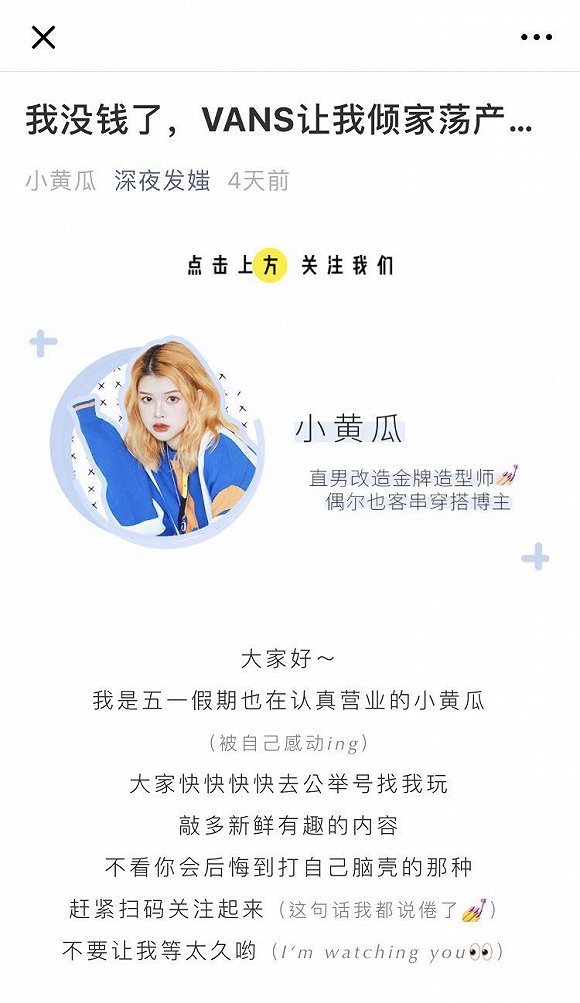 These bloggers are all employees at Shenyefachi content team. Whichever post gets the highest clicks on the first day, will be promoted in Shenyefachi's on the following day. This competitive mechanism provides the right stimuli to micro-bloggers, while strengthening the team.
There are also top bloggers who choose to charter new grounds. Mr. Bao, which has always focused on handbags, launched a WeChat public account to feature jewelries and watches in April earlier this year.
Gogoboi has not officially launched into other areas, but has started a new WeChat public account, Following the mood of Feizong, since he's had a daughter, nicked Feizong. He documents in this new account moments from his daughter's lifefashion and beauty tips, and travel diaries from the point of view of his daughter.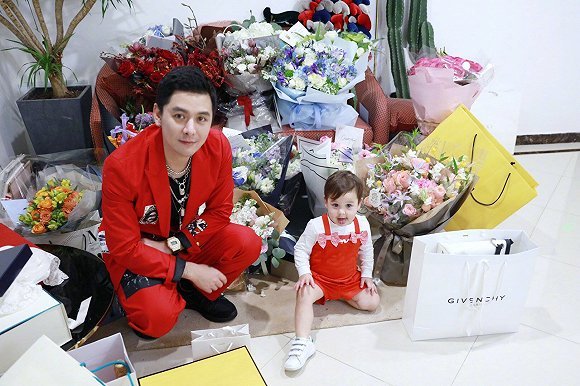 Another way to upgrade content is to exchange business and influencer resources through MCNs. Dipsy is exploring into the beauty industry, and Xie has found several beauty bloggers to do video blogs with him. This enriches the content, and cross-promotes the blogger to different fan bases.
In the cooperation between IN·MCN and Galaxy Entertainment Media, both sides will pool their celebrity, top blogger, and wanghong resources in different areas to jointly produce variety shows for online streaming. Through this effort, they expect to produce patent-worthy contents and experiment with an updated e-commerce model of "shop while watching".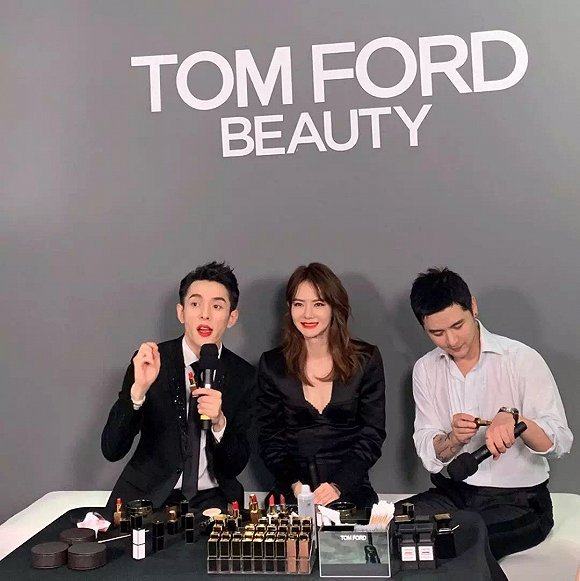 They also plan to introduce top bloggers to guest star in variety shows, movies and drama productions to increase their popularity in the pan-entertainment sphere. Attempts like these may mean that neither wanghong nor bloggers will monopolize the industry. Instead, they will complement each other and benefit from the synergy.